Even in transactions taking place outside Scotland, the inclusion of a party established in Scotland or a property situated in Scotland can give a requirement for comfort from a Scottish lawyer. This can range from legal opinion letters to seeking confirmation on legal points from Scottish courts.
How can Thorntons help?
Thorntons can provide legal opinion letters to law firms and financial institutions outside Scotland regarding the capacity of a variety of Scots law entities to enter into contractual obligations, including the validity and enforceability in Scotland of loan and security documents. We can also provide on-the-spot support for court representation or local document inspection if needed.
We have the knowledge and experience to determine the form of Opinion Letter that will give the required comfort for your transaction without any undue fuss, and assist you with any queries you may have as to the effect on your transaction in Scots law.
It may be that the comfort you require necessitates confirmation from the appropriate Scottish courts, or even the physical inspection of a company register or similar. With our network of offices across Scotland, we are ideally placed to provide a strong local presence at the Scottish courts or to easily inspect documentation as needed.
As one of Scotland's largest independent legal firms, we are regularly involved in providing legal opinions to financial institutions and law firms based outside Scotland on the validity and enforceability in Scotland of documents and contractual issues. With offices across 10 towns and cities in Scotland, we also have a wide-reaching presence for local register confirmation or court representation.
For comprehensive commercial Scots law advice and services or to discuss your requirements, call us on 03330 430350 or make an enquiry online and we will contact you.
Our Services
Our specialist lawyers are on hand to handle all Scottish aspects of any deal for you.
We offer a full range of Scots law services for lawyers outside Scotland, handling the Scottish side of any commercial or personal transaction.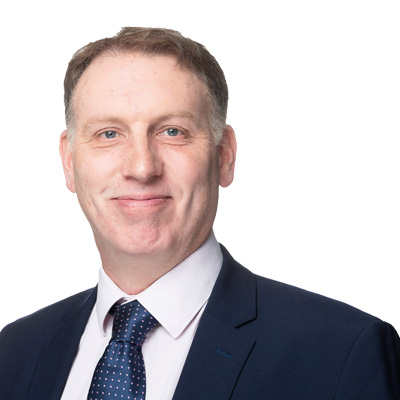 Partner
Perth, Edinburgh, Dundee