The prospect of insolvency or restructuring can feel daunting and deeply worrying for those involved, whether you are an individual, the director of a business, an investor in the business or a supplier concerned about unpaid debts. That is why the relationship that you have with your advisers in such situations is essential. Early, frank and robust advice and exchanging ideas will give you confidence in your planning and potential solutions.
The specialist Restructuring and Insolvency team at Thorntons is highly experienced in dealing with such situations. We act for a wide variety of clients, from Government departments, institutional investors, alternative lenders and High Street banks to directors or partners and individuals, as well as agents for insolvency practitioners outside Scotland.  We appreciate that the concerns of each of these clients is different, but understand that everybody wants the best solution possible in the circumstances and we work with all to deliver practical solutions and good outcomes.
Call us on 03330 430350 or request a call back for a confidential, no-obligation discussion.
Whether you're worried about your business, collecting unpaid debts or about your personal finances, every insolvency or restructuring journey should start with a cup of coffee. We understand that when we meet with you it's the start of a journey. It's starting to take control of the worry, upset and concerns that you have been carrying, often for some time.
You can be confident that we will be open and engaged with your concerns. We have seen it all many times before and have a track record of providing solutions and certainty. 
We say that the start of a solution starts with a coffee, because the relationship that you have with your advisers starts with a conversation. We are here to listen and offer commercial and rounded advice. 
If you would like to have a conversation to discuss any, give us a call or request a call back - It's never too early for a coffee.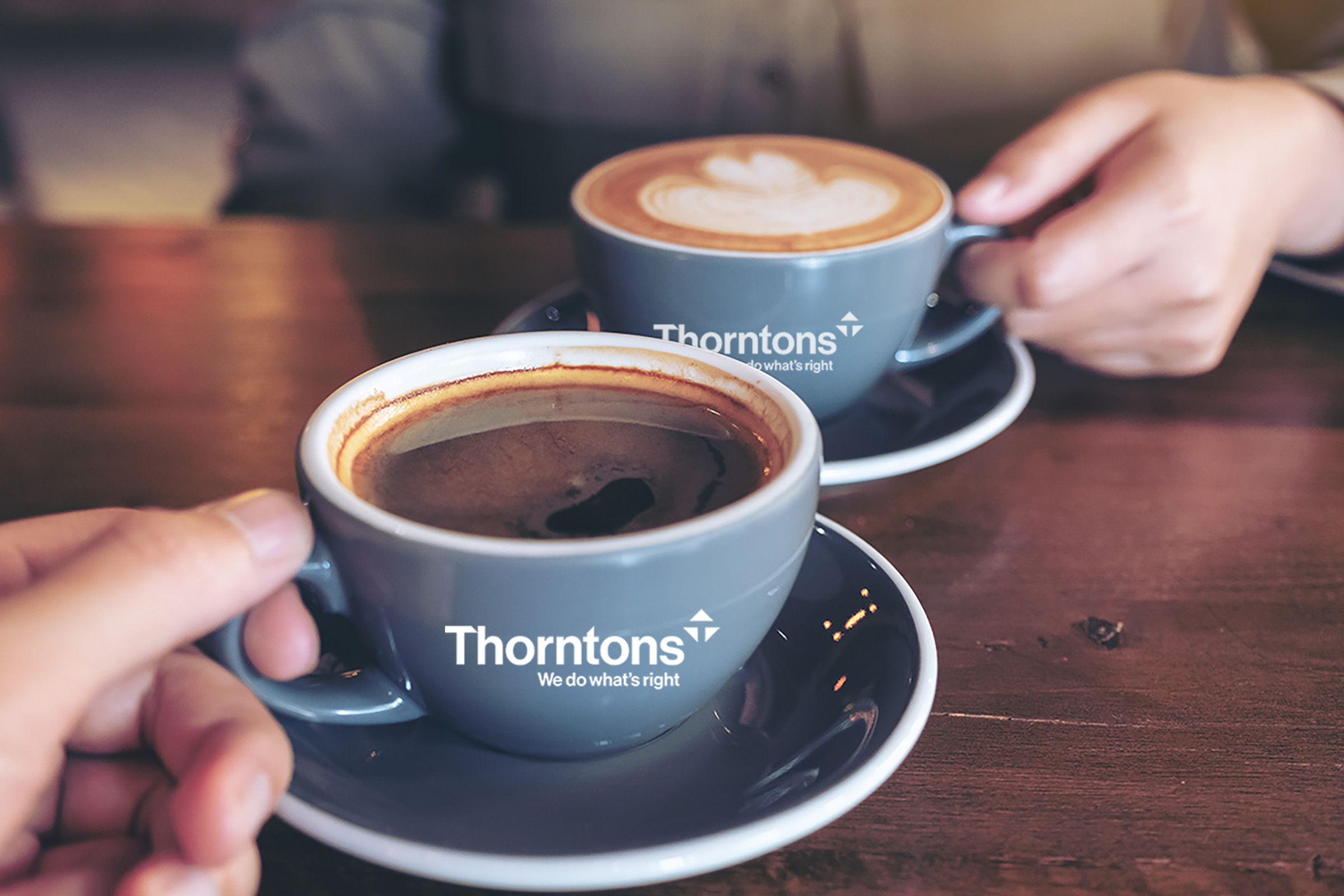 Restructuring and Insolvency Services
We help businesses and individuals who are facing financial difficulties, creditors and lenders dealing with unpaid debts and insolvency practitioners across the UK who require Scottish-specific case support.
Why Thorntons?
A few reasons why our clients come to us for help
Proven
track record in Insolvency and Restructuring
Clear
and practical advice and guidance
Dedicated
team of specialist lawyers
We offer a full range of restricting and insolvency services for businesses across Scotland,