Gillian Buchanan
Partner | Dundee
Dispute Resolution & Claims
---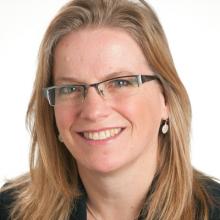 ---
Accredited by the Signet Society as a Specialist in Commercial Litigation
Gillian is one of the most prominent civil litigators in Tayside and Fife, regularly appearing in the Sheriff Courts to handle a wide variety of commercial and other disputes for her clients. She offers her clients a resolute and robust approach to solving problems.
One of only a handful of solicitors in Scotland accredited by the Signet Society as a specialist in Commercial Litigation, Gillian is also a member of the Property Litigation Association and has appeared before the Episcopal Synod, Lands Tribunal and Licensing Boards.
A hugely experienced solicitor, Gillian advises a broad range of businesses, including public sector bodies, and individuals on a diverse range of commercial and financial disputes. She acts as a legal adviser to public sector clients in misconduct proceedings.
She joined Thorntons in 1989 and now heads up our debt recovery team.
---