Daniel McGinn
Solicitor | Dundee
Personal Injury
---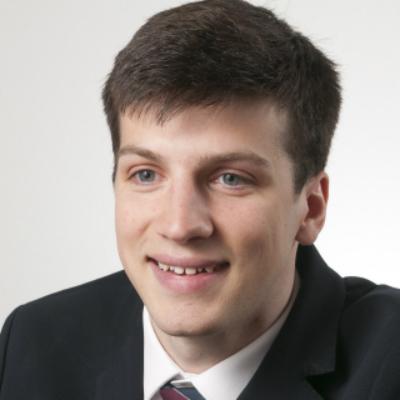 ---
Daniel is a Solicitor in our specialist Personal Injury team. He  completed his traineeship with Thorntons, gaining experience in different areas of law before choosing to specialise in Personal Injury.
Daniel advises client on a broad range of Personal Injury claims, including; road traffic accidents, occupier's liability, public liability, accidents at work and Criminal Injury Claims. He works closely with specialist Partners, Caroline Kelly and Gordon McBean.
Daniel deals with cases in Sheriff Courts across Scotland, including the All-Scotland Personal Injury Court. As a member of the Court Team, he also regularly attends court to represent clients in a wide variety of civil cases. 
---
Daniel McGinn's Blog Entries
Recent court rulings and inquiries have shown that survivors of abuse can seek justice and have their voices heard, even decades after…
---
Posted on 4th March 2021
This week's announcement that eight former professional rugby players have launched legal claims against rugby's governing bodies in…
---
Posted on 9th December 2020
---
Miss H

Great experience with Thorntons, just over 6 months and the case is sorted. Special thanks to Danny who took over my case and was very friendly and informative on the phone. In the later stages, he updated me quickly as soon as anything happened and in the end got more than the expected sum with no surprise fees, very happy.

Mrs J

Excellent service from beginning to end. I was kept informed throughout the process even when they had no news if they said they'd call they did. Special mention to Daniel McGinn who was fantastic.

Mr M

I have had a fantastic experience with Thorntons as Daniel who was helping me was brilliant at keeping me up-to-date and was accurate with his information.

Mr S

Staff were very friendly, helpful and professional. I explained all the details and Thornton's Solicitor's took care of the rest, no hassle, no problems and a very happy customer from start to finish, without doubt beyond 5 stars. Thornton's would receive my recommendation first time, every time.

Mr H

I couldn't be happier with the service I have received from Thorntons Solicitors. From the day of my accident I have been in contact with the Thorntons team, they provided me with important information and helped me with any questions or issues with my claim. Daniel was always professional, polite and doing his best to ensure I received the correct compensation.

Mr B

Amazing experience overall with Danny at Thorntons. Danny won my claim for me even though this was challenging and took a long process, He kept me informed through the whole process and any questions that I had he was quick to answer. I am overall delighted with the outcome of my compensation claim, I would highly recommend Thorntons.

Mr L

I would personally like to appreciate all the hard work and diligent effort that you have put into my case, it was your persistent work that has given us a fruitful result. I would like to thank you for your services and contribution, and I'm grateful to have you as my representatives.

Mr C

Daniel McGinn was amazing in this case. He made sure I was happy at all times went above and beyond to ensure we had all the information we needed to win. Great guy amazing company

Mr A.

I used Thornton solicitors to help with a personal injury claim Daniel who dealt with my claim was clear and concise throughout everything was explained to me at every stage of my claim on what the process was a very professional service and quick outcome Thanks so much.

JB

Daniel McGinn-Dundee office You have always been prompt and done such a great job at explaining things to me via e-mail throughout this ordeal. I very much appreciate you taking the time to do so which has made this legal process easier during one of the darkest times in my life. Many thanks also to Gordon McBean & Michelle Adam.

Mr D

First class service from Thorntons. They kept me updated all the way and have proved that they are the best around. Daniel that dealt with my case, was always on the ball, he always kept me up to date and was professional and polite. Don't go anywhere else when in need. Five stars plus from me.
---