---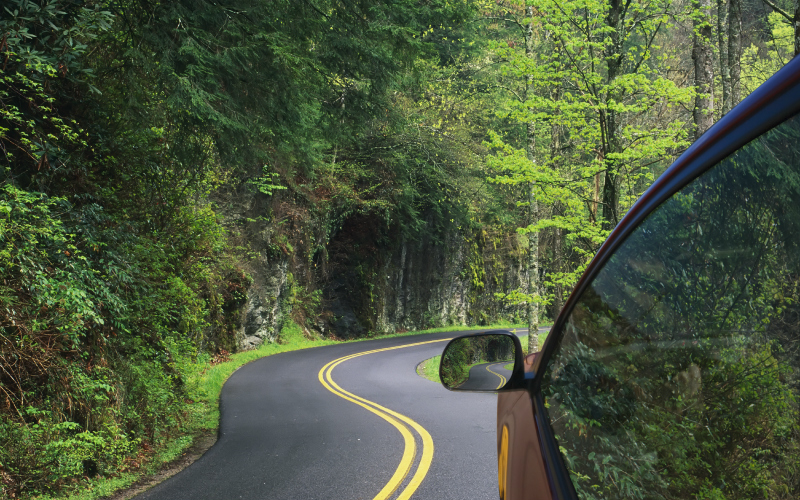 After more than 4 months of lockdown things are slowly starting to return to normal and instead of jet setting abroad many more people are deciding to stay closer to home. Booking rates for staycations nearly doubled this summer compared with last year meaning people are choosing cars and trains over planes and with a recent Scotsman news article highlighting the dangers of Scottish roads we need to ensure that we take extra precautions on the roads in light of the increase in traffic.
Between January 2017 and the summer of 2019 there were 785 serious or fatal accidents on Scotland's trunk roads with 137 of those accidents leading to one or more deaths. The Scottish Government data shows that the most dangerous roads are those in the Highlands. Given the Highlands are a popular choice for staycationers it's important that we all take extra care.
The top three roads on the list are as follows:
A82 between Glasgow and Inverness, via Fort William with 73 accidents

A9 from Falkirk to Thurso with 69 accidents

A90 between Edinburgh and Fraserburgh, via Dundee with 59 accidents

A common factor of the roads identified as most dangerous is their length. The roads are long but aren't necessarily as busy as, for example, the M8 between Edinburgh and Glasgow (sixth in the list with 38 deaths) which tells us that longer roads tend to be more dangerous because people are driving for longer periods of time and are more likely to get tired, become frustrated and lose concentration. 
Somewhat unsurprisingly, the speed at which we drive at is another common factor linked to road traffic accidents. Statistics from Transport Scotland show that in 2018 over one third of all reported injury road accidents were on roads with a speed limit of more than 40 m.p.h. Such roads also accounted for over 70% of fatal accidents. The concept that "Speed Kills" isn't new, but these stats remind us that travelling too fast on long Highland roads is particularly dangerous and should be avoided at all costs in order to ensure road safety.  
Thankfully, it's not all doom and gloom. The total number of casualties on Scottish roads fell by 11% between 2017 and 2018 and are at their lowest level since records began over 50 years ago. We've also seen a 46% fall in road accident injuries over the last ten years which means we're travelling in the right direction and we just need to take a bit of extra care during these "new normal" times to ensure that we don't see an increase in road accidents.
Joanne Clancy is an Associate in our specialist Personal Injury team. For further information, please contact Joanne on 01382 346799 or email jclancy@thorntons-law.co.uk. You can contact any member of the Personal Injury team on 0800 731 8434 or click here for more information.
Stay updated
Receive the latest news, legal updates and event information straight to your inbox
Stay Updated
See all Personal Injury articles