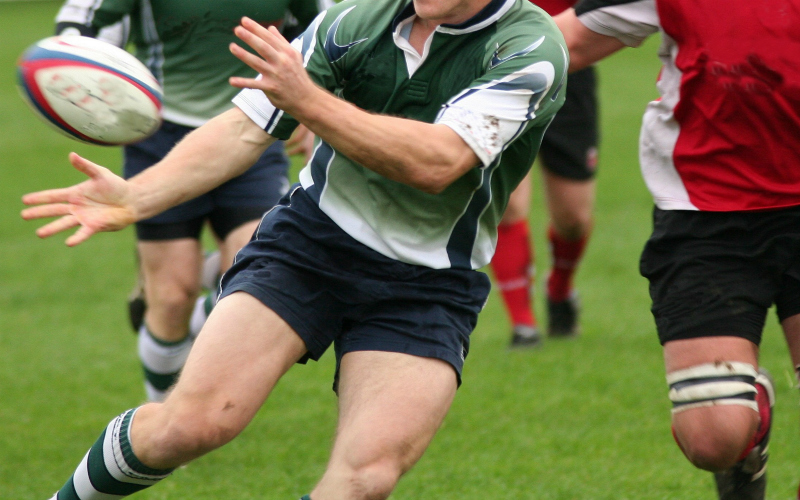 Last year saw cases brought by former Rugby Union players against the sports' governing bodies in respect of brain injuries sustained in their professional careers. This week saw the announcement that another group will commence an action, this time against the Rugby League governing body in England. Whilst the distinction between the sports might be lost on non-rugby fans, the similarities between the cases are plain to see.
Ten former professional Rugby League players, including ex-Scotland International Jason Roach, have brought an action against the Rugby Football League (RFL). They describe symptoms of brain injuries including Chronic Traumatic Encephalopathy (CTE) and early onset dementia, which are attributed to injuries they suffered during their playing days. It is their position that the RFL did not do enough to put in place adequate measures to assess, diagnose and treat concussive and sub-concussive injuries and, essentially, protect the safety of players.
The symptoms and reported basis of their case is very similar to those in the case of former Rugby Union players against their own governing bodies last year.
Whilst Mr Roach is a Scot, the majority of his playing days were spent in England. The case brought by him and others is against the RFL, Rugby League's governing body in England. As with the Rugby Union case, it proceeds under English Law.
There remain no reports of similar legal proceedings brought in Scotland by former professional athletes. However, the Scottish Parliament recently saw debate on new measures to deal with brain injuries sustained by footballers. The proposals included calls for such conditions among footballers to be considered industrial injuries, in addition to the view that the sport's governing body ought to take action to support current and former players.
I would welcome both steps, but hope that measures go further. Consideration ought not be limited to football. Other sports, such as rugby, should be looked at in the same vein. The number of footballers may far exceed rugby players in Scotland, but those playing such physical sports are arguably at greater risk of brain injuries. Enquiry to understand the extent to which governing bodies were aware (or ought to have been aware) of the risks to players is important to ensure that persons living with these injuries get the answers they need and to protect future generations of athletes. I will be very interested in what recommendations are made by the Scottish Parliament Working Group. 
Given developments south of the border and in other jurisdictions, together with the wide reports of injuries to footballers in Scotland, it seems highly unlikely that Mr Roach is the only Scottish rugby player with such injuries. It may only be a matter of time until similar proceedings are brought in Scotland.  
An uncompromising defence ought to see the national team to victory against Tonga this weekend, but, in my view, the SRU need not adopt such a robust approach if they face claimants. Former players living with brain injuries deserve to know if more could have been done for them. I hope the SRU look to provide those answers and consider what they can do for former players. This ought to go hand in hand with their current work on player safety and welfare.       
Daniel McGinn is a Senior Solicitor in our specialist Personal Injury team. For further information please contact Daniel on 01382 346207, email dmcginn@thorntons-law.co.uk or click here for further information. You can also contact any member of the Personal Injury team on 0800 731 8434.