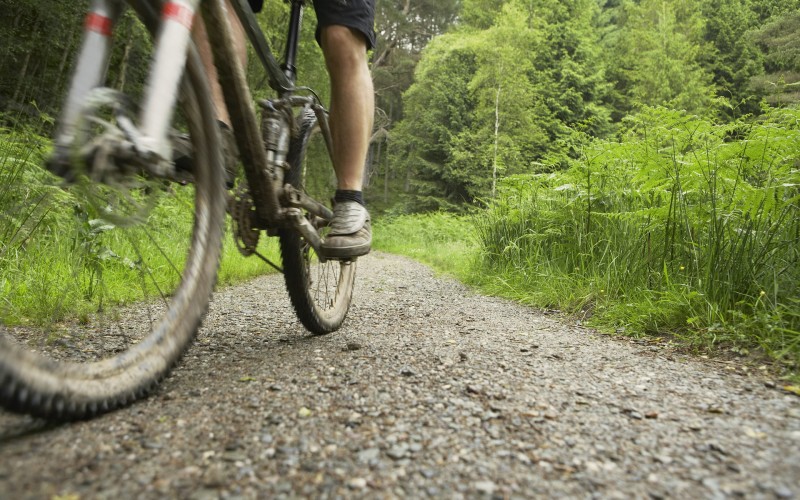 Recent figures from Cycling Scotland showed that, despite the travel restrictions in place for the majority of the year from March 2020 to March 2021, there was a significant rise in the number of people who have taken up cycling, with 47% more people hitting the pedals compared with the previous year.
So why has participation in cycling kicked up a gear? The rise could partly be attributed to the Covid-19 pandemic and resultant lockdowns leading to Scots looking for alternative ways to get fresh air and exercise. Another factor could be the environmental benefits of swapping from petrol power to pedal power, which is becoming ever more important as we face the reality of the global climate emergency.
Dundee, for example, has seen the recent introduction of hireable e-bikes, as part of a scheme which is now being rolled out across Scotland and is likely to gain further traction as the drive towards a greener way of life gathers pace.
Individuals seeking cycling experiences and more environmentally friendly outdoor activities should take a moment to consider the rights and responsibilities they will have to bear in mind when doing so.
The 'right to roam' was established under the Land Reform (Scotland) Act 2003 and affords people the right of access to the majority of land throughout Scotland, including private roads and tracks. While this right extends to cyclists, it does not include circumstances where an e-bike has an output of over 250 watts or powers above 15.5mph as they would be regarded as "motor vehicles" to which the Scottish Outdoor Access Code does not apply.  
The Scottish Outdoor Access Code sets out the scope of the access rights and reinforces the obligations not to unreasonably interfere with the rights of other people and to act lawfully and reasonably at all times. In practice, this requires cyclists to be mindful of and give way to other path users where required, while also ensuring that local speed limits are adhered to at all times.
For those seeking a more extreme, off-road cycling experience, there will be even more to consider before setting off. Any planned adventure should be carefully researched to find a route and locate a designated parking area or at the very least, a spot where a vehicle does not block any access routes.
While speed over tricky terrain will be part of the fun, cyclists should be mindful of land conditions and avoid churning up surfaces where possible. Loose rocks and uneven surfaces can be hazardous and care should be taken not to unnecessarily erode routes. Individuals should also take care to avoid the disturbance of livestock or any other wildlife and, if you have a dog with you, it must be kept under control at all times.
Cycling experiences can be a great way to stay healthy and explore the great outdoors. Understanding your rights and responsibilities before you hop on the seat will make sure that you won't have to put the brakes on your new hobby.
Insight from Rebecca Ellwood, Land & Rural Business Solicitor. For more information contact Rebecca on 03330 430350 or email rellwood@thorntons-law.co.uk.