Anneli Spence
Solicitor | Perth
Land & Rural Business
---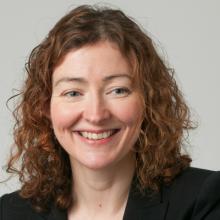 ---
Anneli is a solicitor in our Land and Rural Business Team in Perth, specialising in rural property work.
Her experience focuses on voluntary registration of title, sale and purchase of land, property finance and securities, wayleaves and servitudes, and all other related title matters.
---
Anneli Spence's Blog Entries
The Scottish Land Commission, through the Tenant Farming Commissioner (TFC), Bob McIntosh, has continued its programme of providing…
---
Posted on 9th March 2018
In the agricultural world, it is not unusual for landowners to let their land whilst retaining the sporting rights.
The…
---
Posted on 14th December 2017
Are you a Landlord of a private residential property in Scotland? If so – are you prepared for 1 December 2017?
On that date,…
---
Posted on 6th November 2017
---