Vincent Chung
Solicitor | Dundee
Immigration & Visas
---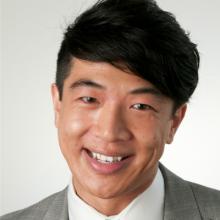 ---
Vincent works in our specialist Immigration team alongside Jamie Kerr. He deals with all areas of immigration, nationality and asylum law. This includes complex entrepreneur visa applications, business immigration (sponsorship and compliance), partnership visas (European and non-European) and applications for naturalisation as a British citizen.
Vincent graduated in 2014 with an LLM with a specialist interest in international migration law and successfully completed his Traineeship at Thorntons.
He is fluent in Cantonese and is trying to master Mandarin. Vincent previously worked at a law firm in Hong Kong under the guidance of a former President of the Law Society of Hong Kong and he retains a key interest in the affairs of Hong Kong and China.
---
Vincent Chung's Blog Entries
Following Indian Prime Minister, Narendra Modi's visit to the UK in November 2015, the UK Immigration Minister, James Brokenshire has…
---
Posted on 22nd February 2016
David Cameron's draft Euro re-negotiation deal would amend EU law relating to the free movement of citizens and their right to seek work…
---
Posted on 16th February 2016
David Cameron's draft Euro re-negotiation deal would amend EU law relating to the free movement of citizens and their right to seek work…
---
Posted on 16th February 2016
---