Lesley Larg
Partner | Dundee
Intellectual Property
---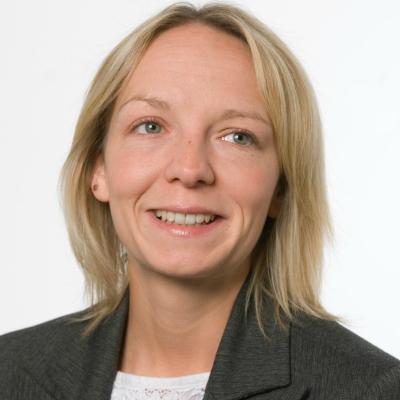 ---
Lesley joined the firm in 2001 and leads our specialist Intellectual Property, IT and Media team.
In demand from her clients due to her forward-thinking, creative approach, Lesley works across a variety of sectors including education, food and drink, publishing, and the online and creative industries. As well as being an experienced IP practitioner, Lesley has built up a wealth of experience in relation to the governance, political and regulatory workings of publicly funded organisations.
Well-respected throughout the legal profession, she is listed in Chambers Guide to the legal profession as one of Scotland's leading media solicitors
Lesley is a member of the firm's Partnership Board. 
---
Lesley Larg's Blog Entries
The UK Government has announced plans to improve protection for businesses by reforming the law on groundless threats of IP infringement…
---
Posted on 6th March 2015
Non-media organisation granted 'special purposes exemption for journalism' by ICO for the first time. In a referral from the UK High Court…
---
Posted on 13th February 2015
Important changes are being made in the area of consumer law in the UK, as a result of consumer law reform at EU level. The framework of…
---
Posted on 17th November 2013
---
Chambers & Partners 2019

Lesley Larg is well known for her expertise in IP licensing, and is a go-to for creative businesses and individuals in all media. She also advises on commercial contracts and reputation management.

Chambers & Partners 2020

Lesley Larg advises clients drawn from across Scotland's creative and innovation economy on the protection and exploitation of their IP assets. A source describes her as a "shrewd and commercial IP lawyer."

Chambers & Partners 2021

Lesley is knowledgeable, efficient and great at fighting her client's corner. She's very relatable and talks to us in simplifying terms about complex matters.

Legal 500 2020

Lesley Larg has a deep understanding of all sides of the music business from performance royalty issues to the value of retaining copyright interest in my own creative work. Her professionalism has shone through in all my global business dealings and she is always attentive to my enquires and can articulate complex legal issues that may arise in layman's tems. In addition, she has introduced me to many other creative companies in the area who have become collaborators.

Legal 500 2020

Lesley Larg's expertise in the industry is clear – she has an understanding of the context that sets her apart. She understands our business and what we are trying to achieve, and also what areas need to be addressed.
---