Lauren Rae
Associate | Dundee
Dispute Resolution & Claims, Professional Negligence
---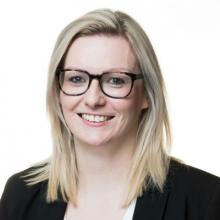 ---
Having completed her traineeship with Thorntons in 2012, Lauren is now an Associate in our Commercial Dispute Resolution & Claims team based in Dundee.
Lauren acts for a wide variety of clients but particularly individuals and businesses. She deals with a broad range of litigation work including debt recovery, interdicts, insolvency, landlord/tenant disputes, evictions, contractual disputes, construction disputes and professional negligence.
Lauren has a particular interest in cases concerning glyphosate contamination of potatoes. In addition, Lauren is one of a small number of solicitors locally to use the European Order for Payment procedure and is often instructed by businesses to recover money from debtors within European Member States.
She regularly appears in the Sheriff Courts across Scotland including the Commercial Courts and has conducted a number of hearings both at first instance and on appeal. Lauren recognises that court proceedings are often the forum of last resort and has experience is conducting mediations and "round the table meetings" as an alternative to litigating.
---
Lauren Rae's Blog Entries
I recently concluded a court action relating to glyphosate contamination of potatoes where, amongst other things, the issue…
---
Posted on 16th October 2018
I recently concluded a court action relating to glyphosate contamination of potatoes where, amongst other things, the issue…
---
Posted on 16th October 2018
Glyphosate is the number one selling weed killer globally. Its use continues to be topical and indeed, controversial. In November 2017,…
---
Posted on 9th March 2018
---