Lauren Rae
Partner & Solicitor Advocate | Dundee
Dispute Resolution & Claims, Professional Negligence
---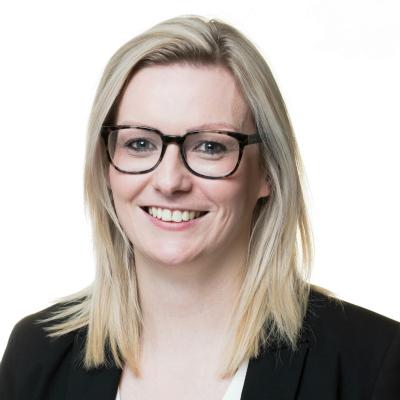 ---
Having completed her traineeship with Thorntons, Lauren is now a Partner and jointly heads up the Dispute Resolution and Claims department with fellow Partner, Gordon McBean.
Lauren acts for a wide variety of clients but particularly individuals and businesses. She deals with a broad range of litigation work including debt recovery, interdicts, insolvency, landlord/tenant disputes, evictions, contractual disputes, construction disputes and professional negligence. She has a particular interest in contentious agricultural cases and is the Scottish solicitor to the British Potato Trade Association.
A qualified Solicitor Advocate, Lauren appears in the Court of Session and Sheriff Court across Scotland, accepting instructions from the Dispute Resolution and Claims team. She has conducted a number of hearings both at first instance and on appeal, but she recognises that court proceedings are often the forum of last resort and has experience in conducting mediations, arbitrations and "round the table meetings" as an alternative to litigating.
Lauren also tutors Civil Advocacy to Diploma Students at Dundee University.
---
Lauren Rae's Blog Entries
The Scottish Parliament recently passed the Defamation and Malicious Publication (Scotland) Bill which will introduce the most significant…
---
Posted on 14th May 2021
Unless you have been living under a rock for the past couple of weeks, you will be aware that there is an ongoing litigation involving…
---
Posted on 23rd April 2021
Unless you have been living under a rock for the past couple of weeks, you will be aware that there is an ongoing litigation involving…
---
Posted on 23rd April 2021
---