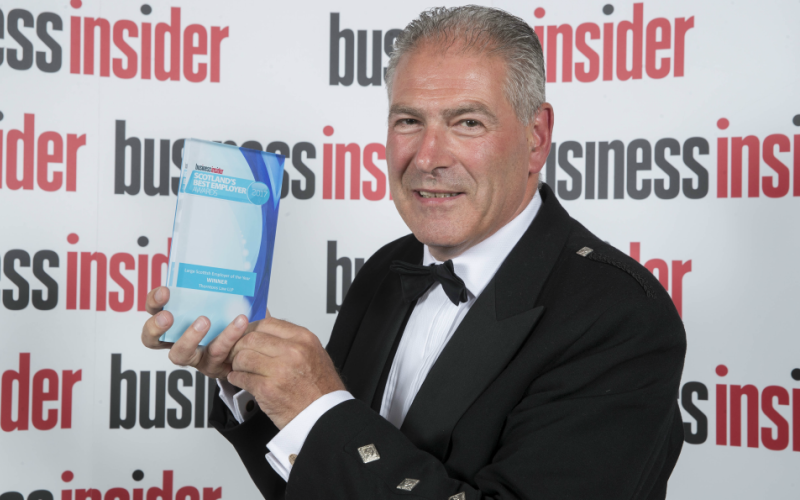 Leading law firm Thorntons was crowned Best Large Employer for a second year running last night at Scotland's Best Employer Awards 2017.
The firm, which employs more than 420 people across its 10 offices, collected the accolade at the Awards Ceremony in Glasgow on Thursday 12 October. Thorntons was also shortlisted for the Youth Investment Award which recognises businesses that demonstrate a commitment to recruiting, engaging and developing young people.
Colin Graham, Chairman at Thorntons, said: "We are delighted to be awarded this title and recognised at the ceremony for a second consecutive year.
"Investing in training and development of our people is crucial to the future of our business, as well as the legal profession as a whole, and we are proud of the services we offer to our growing teams.
"Developing our own highly-skilled people is very much part of our growth strategy and will continue to improve our overall client experience. Training new recruits also helps upskill our existing team because none of us ever stop learning, regardless of our level."
The Business Insider Best Employer Awards aim to recognise and reward companies who put employees at the heart of their business, promoting development and health and wellbeing to strive in their industry.
Thorntons was awarded two titles at last year's ceremony - Large Scottish Employer of the Year and Best Scottish Employer of the Year.