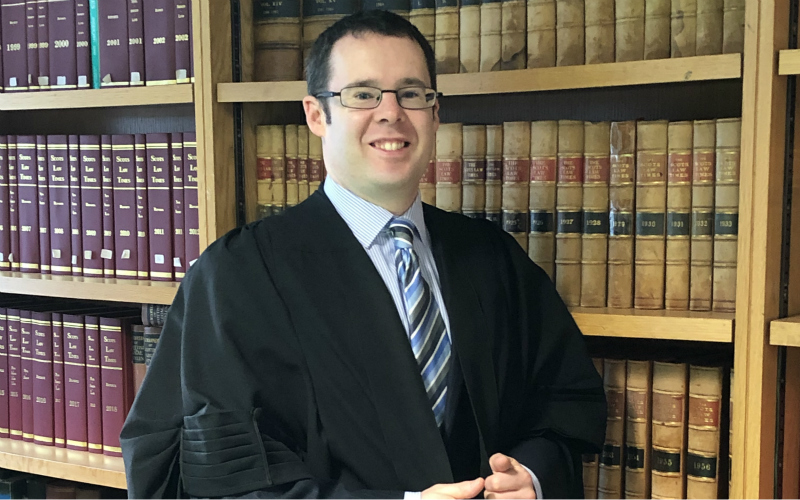 I read with interest the negative views of two senior and eminent legal figures reported in the Scottish Legal News on 4 and 5 November 2019 on the recent Court of Session practice note that wigs and gowns will no longer be required for hearings in the Outer House from next month.  The decision to dispense with the need for court robes seemed to me to be an eminently sensible one and not something I would consider to be particularly controversial so I was surprised by how firmly held the views were.  However, on discussion with colleagues there are differing views on whether shedding off the gowns and wigs is a good idea or not.
One view is that the change is perhaps unwise because it cuts a link with the past and because we have a common law system (to an extent, at least), that the removal of gowns and wigs from those appearing in the Outer House would undermine the legitimacy of learned Counsel when appearing.  Another view of the change is that it has the effect of reducing the dignity of the offices of court and the occasion of appearing before it.  It has been inferred by some that without the wig and gown less respect would be afforded those addressing the court or treated with less seriousness by those wearing them.
I do not mean any disrespect to those who hold a different view, including some of my colleagues.  However, I have appeared without a gown since 2004 in various Sheriff courts in family actions, commercial actions and before employment tribunals and have not felt at any time that I have not been afforded the respect or status of an officer of court.  I have also appeared with Counsel in commercial court actions in the Court of Session and in petition proceedings where the learned Counsel appearing were wearing neither a wig nor gown.  I can safely say that they were awarded the same level of respect and status as if they had been. 
Further, I have not heard any particular feedback that those appearing in the Inner House since 2014 without a wig or gown have felt that the lack of court robes has had a detrimental impact on them.  The Supreme Court have also done away with gowns and wigs, albeit Lady Hale does still like an eye-catching brooch!
It is very much a personal view and not one necessarily shared by all of my colleagues but I see no real benefit in wearing a wig and gown for hearings where the only people in attendance are the judges and lawyers.  For all I know, a wig may bring with it special powers, but I do know that a gown does not.  I would like to think that much more attention is paid to what I'm saying rather than what I wear, especially when everyone else is dressed the same anyway.  I am quite comfortable that as long as I speak with candour, clarity and in the best interests of my client that I will be afforded respect from the bench and from my opponents. 
Mike Kemp is a Legal Director in our commercial litigation team and can be contacted on 01382 723171 or email mkemp@thorntons-law.co.uk .