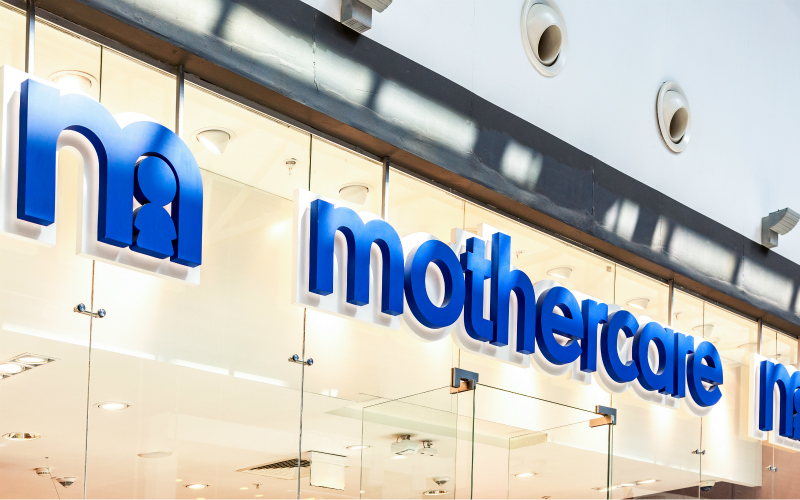 Following on from my recent article on the collapse of Watt Brothers and Bonmarche, it is a great shame to now have to report on the troubles facing another UK high street institution, Mothercare.
Founders Selim Zilkha and Sir James Goldsmith opened Mothercare's first store in 1961 and first listed on the London Stock Exchange in 1972. In the 1980s it merged with Habitat and British Homes Stores. By the turn of the century it had demerged back into Mothercare plc and grew to gain success internationally with its overseas operations currently boasting more than 1,000 stores in over 40 countries, generating more than £500m in revenues.
Mothercare has been in steady decline for a number of years largely due to a lack of inward investment in its stores and service. Its shops were dated and its service was so poor that more than two thirds of Mothercare's reviews on a leading customer review platform were classified as 'bad'. Issues such as poor service, faulty products and running out of stock were mentioned repeatedly. 
A failure to grow its online presence also greatly impacted the company's struggles and declining online sales, at a time when most retailers were achieving growth in this area, was an ominous sign.
In recent years Mothercare also faced much sterner competition in the baby sector from supermarket chains such as Sainsbury's and Tesco, online retailers and discount chains such as Primark. The company's inability to match these retailers on price without falling deeper into financial difficulty has ultimately led to today's news.
Richard Lim, chief executive officer at Retail Economics, said: "As competition has become fiercer they have been beaten on price, convenience and the overall customer experience."
Earlier this year, the retailer posted a £36.9m loss for the financial year to March. Mothercare UK has only made a pre-tax profit in two of the last eight years it has been operating so it was always going to be an uphill struggle to save the retailer.
Mothercare did take steps to try and reverse the slump such as offloading its Early Learning Centre business to rival toy business 'The Entertainer' for £13.5m earlier this year.  
Furthermore in June 2018 the company closed 55 stores, resulting in the loss of over 900 jobs, as part of a Company Voluntary Arrangement. CVAs allow a retailer to renegotiate debts with creditors which can lead to store closures or a rent reduction for remaining stores. They have been used with mixed results in recent times by the retail sector however in the case of Mothercare it could not steer the UK arm of the company towards profitability.
UK sales were decimated by the raft of closures, driving total UK sales down by 23.2 per cent for the 15 weeks to July which has led to today's news.
Today's news
After failing to return to profitability or find a suitable buyer Mothercare plc announced on Monday that it would file a notice of intent to appoint administrators for its UK business.
The global Mothercare group said it has undertaken a review of the UK business and found that it is 'not capable of returning to a level of structural profitability'.
Notices of intent to appoint administrators give companies protection from creditors before entering into administration. This allowed Mothercare plc time to discuss next steps with relevant stakeholders and begin re-financing the company before appointing the administrators today. This step perhaps showed that Mothercare plc was still hopeful of retaining some kind of presence within the UK despite imminently entering into administration.
In a statement issued overnight, the company expressed its "deep regret and sadness" that it has not saved its UK business, leaving around 2,700 staff fearing for their jobs, but said the administration processes would "serve the wider interests of ensuring a sustainable future for the company".
Following the collapse of Mothercare UK Ltd a question has arisen concerning the ultimate failure of the CVA conducted by the company last year to save the struggling retailer with Independent analyst Nick Bubb flagging how: "Mothercare UK shows that CVAs don't stop bad businesses from falling into administration."
Insight from Pamela Muir, Corporate & Commercial law partner at Thorntons. For more information contact Pamela on 03330 430350 or email pmuir@thorntons-law.co.uk