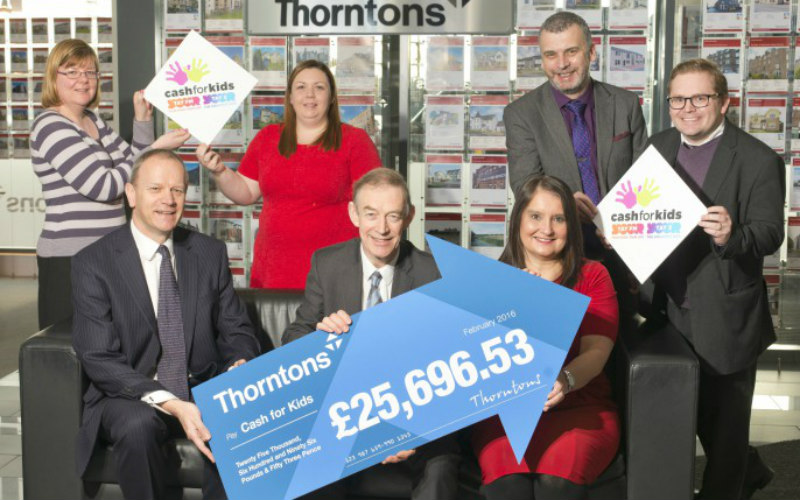 Thorntons has launched its yearly campaign to highlight the importance of having an up-to-date will whilst raising thousands of pounds for a children's charity.
During the whole of September, we will create or update wills for people in return for a donation to Radio Tay listeners' charity Cash for Kids.
The charity supports hundreds of children across Dundee, Angus, Perthshire and North Fife by helping to buy specialist equipment for children with physical disabilities.
It also funds respite for families with a chronically ill child and helps fund play schemes for young carers across the region.
Thorntons has been running an annual Charity Wills campaign for the past 19 years, raising more than £200,000 since 1996.
Last year, the firm raised a record breaking £35,000 for Cash for Kids, and we would love to beat the record again this year.
Thorntons' long standing partnership with Radio Tay has seen organisations across the region receive thousands of pounds in funding.
Murray Etherington, partner at Thorntons, said: "We are proud to launch our 19th Charity Will Campaign.
"We are honoured to be able to raise money for a fantastic charity like Cash for Kids while emphasising the importance of having a will.
"Having an up-to-date will makes everything straightforward and saves so much time and money in the long run.
"I would urge everyone to get behind this year's campaign. With the support of the community, we can raise thousands of pounds for a good cause while providing the peace of mind a will offers."
Lynda Sword, Cash for Kids Charity Manager, said: "The success of Charity Wills over the past few years has been incredible. It is difficult to explain the huge impact this has on the lives of those children who are sick, disabled or underprivileged living within Tayside and North East Fife.
"Suffice to say that as a result of Thorntons' professionalism and commitment, along with the support of the public, the lives of hundreds of children across the area have been improved. We hope to help many more in 2015."
For more information or to arrange an appointment contact any of our offices direct.