---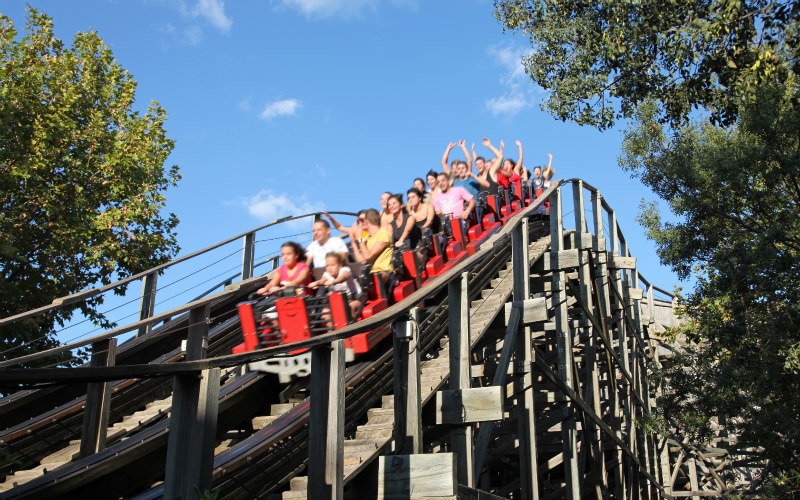 Back in 2017, I blogged about various accidents at theme parks across the UK including the June 2016 incident at M&Ds 'Scotland's Theme Park' involving their Tsunami rollercoaster. A Health and Safety investigation found that there were incompatibilities between the welding metal and axle metal which caused the axle suspension to fail at 38mph and plummet five gondola cars 30ft to the ground endangering the lives of the 9 riders. The ride, which travelled through corkscrew turns and loops at speeds of up to 40mph, never re-opened after the incident and was removed from the park in February 2017.
M&Ds entered a guilty plea to the charges against them at Hamilton Sheriff Court last week and have been fined £65,000. The Sheriff confirmed that this would have been £100,000 had they not pled guilty at an early stage.
With the company having a turnover of £8m, the father of one of the children injured has been quoted in the press as finding the level of the fine "disappointing" given the severity of the incident and has questioned whether justice has indeed been done. It is undeniable that the fine imposed is significantly less than the £5million fine that Merlin Attractions Operations Ltd received after the 'Smiler' ride incident at Alton Towers. However, there are different Sentencing Guidelines for Health and Safety Offences which apply in England and Wales and can result in a discrepancy between the level of penalty imposed on either side of the border. The sentencing guidelines have been implemented in England since February 2016 but can only be used as a cross check in Scotland and it is therefore not clear from the various court reports whether the Sheriff had taken these into consideration when determining the level of fine to be issued in this case.
However, as a whole, the prosecution of M&D's Leisure Ltd should be welcomed as a sign that incidents such as these are taken seriously with appropriate action being taken against those responsible. Ultimately, it is important that lessons are learned by all companies who have health and safety obligations and prompt action is taken by them to comply with the relevant Health and Safety law.
Lynsay McFarlane is a Solicitor in our specialist Personal Injury team. If you have been involved in an accident whilst at a theme park or tourist attraction, please contact Lynsay on 01382 346792 or email lmcfarlane@thorntons-law.co.uk or contact any member of the Personal Injury team on 0800 731 8434 who will be pleased to assist further.
Services associated with this entry
Stay updated
Receive the latest news, legal updates and event information straight to your inbox
Stay Updated
See all Personal Injury articles