---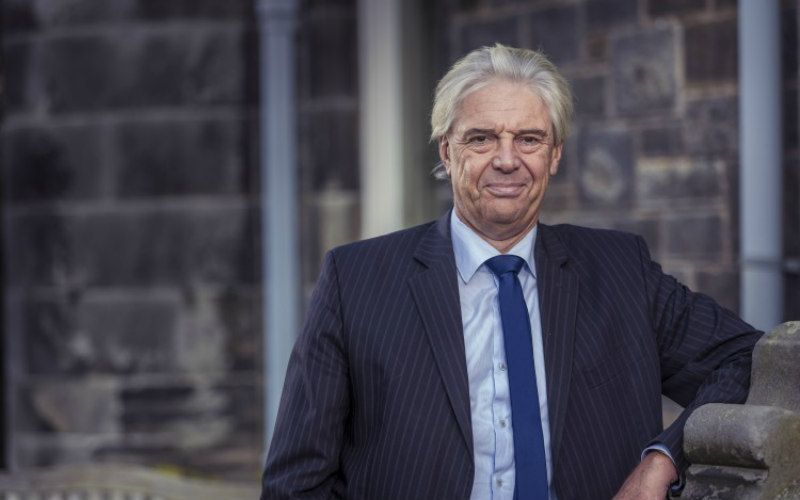 Celebrities' relationships are known to end as quickly as they begin, which explains why many lawyers advise that they enter into an iron-clad prenuptial agreement. But what about the rest of us? Celebrities' relationships are known to end as quickly as they begin, which explains why many lawyers advise that they enter into an iron-clad prenuptial agreement. But what about the rest of us?
A Fife Solicitors firm has revealed that Pre-Nuptial Agreements are gaining popularity in Scotland and amongst its client base, where increasing numbers of couples are resorting to 'Pre-Nups' to ensure that neither party loses out if the marriage ends.
Ronnie Murphy, Partner, said, "A few years ago, Pre-Nups were rarely entered into in Scotland and there was even debate in legal circles as to whether they were valid or enforceable. However, asthe Law Commission, who advise the Westminster Government on updates to the law, proposes to make them legally binding in England and Wales, Scotland is one step ahead. The starting point in Scots Law is that Pre-Nups are generally accepted as being "legally binding" (or, more accurately, "enforceable by the court.")
Pre-nuptial agreements are recommended for people who, for whatever reason, wish to ring-fence some of their assets prior to getting married or entering into a civil partnership. When most people think of Pre-Nups, they envisage Hollywood stars protecting their millions from their future spouse. However, they are not just luxuries for the super-rich and may be advisable for individuals of more modest means.
If, for example, you own a business or properties you may be interested in a Pre-Nup. Equally, you might have savings or investments which you would like to protect. You may also wish to consider a pre-nuptial agreement if you are entering into a second marriage or civil partnership, or marrying later in life with a wish toprotect inherited or gifted assets.
Regardless of the motivating factors, it is important that the couple seek legal advice prior to entering into a pre-nuptial agreement. The agreement must be fair and reasonable at the time that it is entered into and there should be no suggestion of one spouse being pressurised into signing the agreement.
Mr Murphy continued, "We understand that it's not necessarily the most romantic conversation to have with your partner but having an open and honest conversation at an early stage in your relationship will mean that it's dealt with and you can enjoy those honeymoon days worry-free! You should make sure that you allow sufficient time prior to the wedding or civil partnership to get all of the details ironed out, ensuring that it is signed before the big day. It is, in fact, advisable to start the process three to four months before the wedding in the hope of having it signed at least two months before the wedding."
So what might be included in the agreement?
Both parties can protect their existing assets How other assets will be divided rather than in accordance with the terms of The Family Law (Scotland) Act 1985 which can have unexpected results The level of financial support to be paid after separation Pension provision for stay-at-home spouses Pre-Nups are usually drafted so that they remain in force indefinitely. They could also be written in such a way that they cease to have effect after a certain number of years or when an event such as the birth of a child occurs. However, if past experience of actors, actresses, musicians and those in the media are anything to go by, such "sunset clauses" only result in one of the spouses waiting until the necessary number of years have elapsed before separating thereby rendering the Pre-Nup void. Some of the more unusual provisions which have been written into Pre-Nups relate to which spouse has custody of the family dog and when the other spouse is allowed to spend time with the dog and a clause stating that mother-in-laws are not allowed to have sleepovers in the couple's house!
When it comes to the cost for a Pre-Nup, the fee is likely to be money well spent as contested divorce proceedings costing many thousands of pounds may be avoided at a later date. It is usually recommended that the spouse seeking the Pre-Nup pay for the legal fees incurred by the other spouse in entering into the Agreement.
Furthermore, if the Agreement is registered in the Books of Council and Session it can be used to force payment without the need to first apply to the Court.
While Pre-Nups gain popularity in Scotland, in England, the Law Commission has consulted about whether to introduce them and has recently recommended that Pre-Nups should be made legally binding there but only after the financial needs of the separating couple and any children have been taken into account.
The English Law Commission wants Pre-Nups to be strictly regulated and drafted in accordance with standard formulas with official guidance being published on what constitutes legitimate "financial needs".
The government, the Commission said, should also fund a "long-term study to assess whether a workable, non-statutory formula could be produced that would give couples a clearer idea of the amounts that might need to be paid to meet needs". It added: "Formulae are already used successfully in other jurisdictions such as Canada, where they produce a guideline range of outcomes within which couples can negotiate."
The Law Commission's proposals has been sent to the Ministry of Justice, which will examine whether it wishes to draw up legislation on the basis of the suggestions. Past governments have shown reluctance to revise marriage laws.
Services associated with this entry
Stay updated
Receive the latest news, legal updates and event information straight to your inbox
Stay Updated
See all Family Law articles
See all Firm News articles