---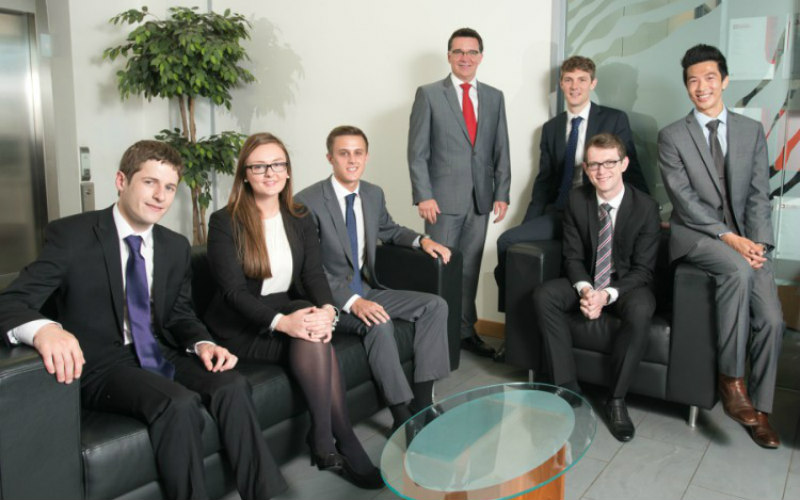 Leading Tayside and Edinburgh law firm, Thorntons, has increased its head count with the appointment of six trainee solicitors to its legal teams. Thorntons Trainees 2014
The six new recruits, who will be based in offices across Dundee, Arbroath and Edinburgh, are a welcome addition to the firm's specialist departments.
The six, including Bonar Mercer, Christopher Gardiner, Megan Sweeney, Craig Edward. Sean McClements and Vincent Chung, will benefit from a rigorous and varied two-year traineeship covering many of Thorntons' specialist teams including employment, conveyancing, agriculture, intellectual property, private client and personal injury law.
The trainees will be trained and mentored by senior members of the Thorntons team.
New trainee, Vincent Chung, who spent a year in Hong Kong as a paralegal under the former President of the Law Society of Hong Kong, said: "Thorntons has a strong reputation within the legal profession and I am thrilled to be starting my career in such a well-respected firm.
"The experience within Thorntons is second to none and it's an amazing opportunity to be working with and learning from the best in the industry."
Craig Nicol, joint managing partner at Thorntons, said: "We are delighted to be welcoming six new trainees to the firm.
"As the demand for our services continues to grow, so does our team, and we are proud to be able to offer our comprehensive training scheme to a further six recruits.
"The training we offer helps build a strong foundation for the start of a career in the legal profession, and our trainees are an integral part of Thorntons' success.
"Because of our full service offering, our newest recruits will work across a range of sectors and have engagement with a wide variety of clients during their two-year training programme. This offers them the opportunity to experience one of the most varied traineeships in the sector."
Stay updated
Receive the latest news, legal updates and event information straight to your inbox
Stay Updated
See all Firm News articles