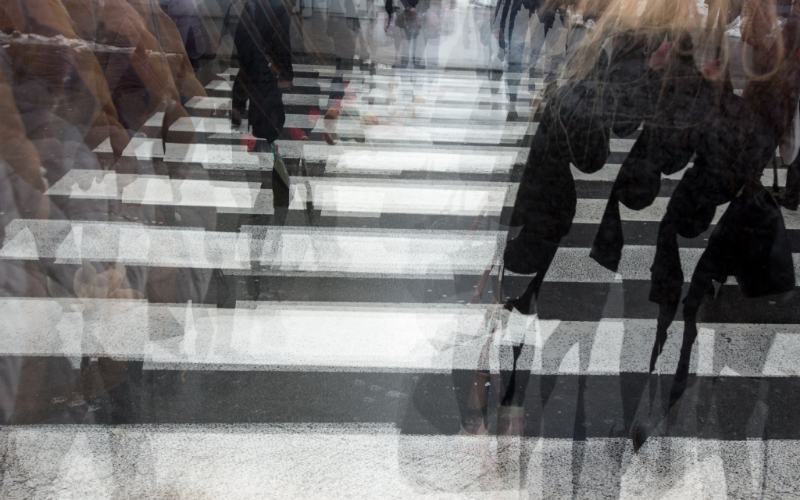 Currently in Scotland most premises licensed to serve alcohol close at around 10pm in line with Covid guidance. Whilst we are not quite at the stage of people pouring out of nightclubs at 3am yet, anyone who has been involved in any form of Zoom drinks will likely know the perils of sleep descending after a few alcoholic beverages. Falling asleep in front of your computer screen is one thing, but what about outside of the home? The recent appeal case of Cameron v. Swan & Another looked at the issue of where liability lies when a drunk pedestrian rests in the middle of the road, leading to an accident.
At around 5am on a morning in April 2016, Mr Cameron was lying down in the middle of a road in central Paisley. He had been drinking heavily. He was wearing dark coloured clothing which arguably made it more difficult for him to be seen on the road. Morning commuters including Mr Swan were beginning to take to the roads for their journey to work. On his commute, Mr Swan encountered a taxi which he overtook. In doing so he failed to look out for the pursuer and unfortunately ran him over as he lay in the street. Criminal charges were brought against Mr Swan for driving without care which he plead guilty to.
Mr Cameron brought a civil claim seeking compensation. It was argued by Mr Swans agents that although he had plead guilty to criminal charges that in itself did not give rise to civil liability. They argued that whilst he admitted to driving too closely to the taxi in front, that did not extend to failing to keep a proper lookout generally. The judge at first instance decided that Mr Swan could not be responsible as the that the taxi in front had interfered with his sightline and could not have seen the pursuer in his dark clothing.
Mr Cameron appealed, arguing that it was up to Mr Swan to show he could not have avoided Mr Cameron, not for Mr Cameron as a pedestrian to show that Mr Swan could see him. Mr Swan didn't argue that the taxi obscured his sightline. Instead he said he had tried to keep a general lookout and by his own admission had good visibility of the road. So as a reasonably skilled and careful driver, ought Mr Swan to have seen there was a hazard in his line of travel and taken steps to avoid it?
On appeal, the panel of three judges agreed with Mr Cameron's position and found him entitled to damages. In delivering the decision, Lord Carloway stated "a driver has a duty to take reasonable care for other persons using the highway; even persons who are lying on it in a drunken stupor. Drivers are not entitled to assume that other users of the road will do so with reasonable care."  
However, they also agreed that Mr Cameron had certain duties as a pedestrian which he had breached by lying down in the middle of a busy road. They therefore found that he had significantly contributed to his own accident and that contribution at 65%.  As a personal injury solicitor, I regularly deal with cases involving pedestrians and vehicles and have to assess if there is any element of the injured party on contributing to that accident. The percentage deduction here whilst on paper may seem high, is in line with decisions in other cases which have been heard in court. Whilst there is no doubt there were failed duties on the part of Mr Swan, it is clear that Mr Cameron put himself in a considerably dangerous situation which was reflected in the deduction.
This case is a helpful decision when considering important factors the court may consider involving cases of pedestrians v. drivers and a reminder of the duties incumbent on all parties. If we do return to busy streets at 3am, remember it's always better to rest in the middle of a bed than the middle of the road!
Michaela is a senior solicitor in our Specialist Personal Injury team. If you have been involved in an accident, contact Michaela on 0131 322 6167 or mdougan@thorntons-law.co.uk. Alternatively click here or  contact any of our specialist Personal Injury Team on 0800 731 8434.