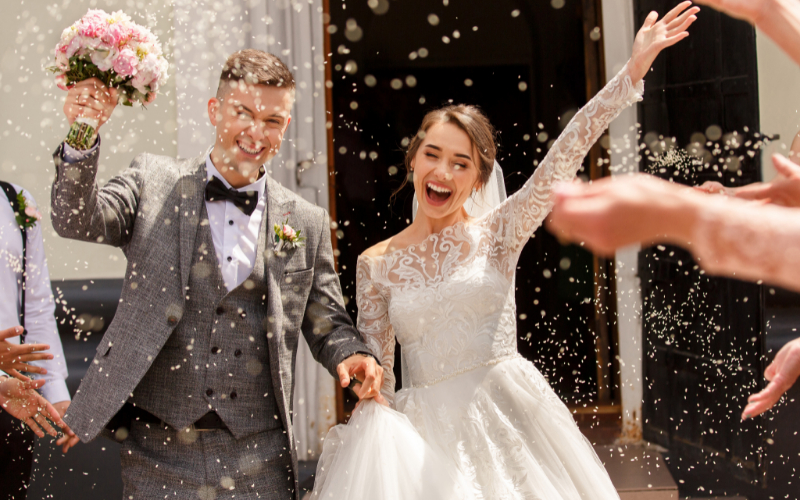 Historically, young people from England and Wales ran away to Gretna Green to get married because, in contrast to England and Wales, 16 and 17 year olds can get married in Scotland without the consent of their parents.
But is 16 an appropriate age to get married?
Recently, the UK government committed to raising the minimum legal age of marriage in England and Wales to 18 "as soon as legislative opportunity arises". The current position in England and Wales is that 16 and 17 year olds can marry with parental consent and those 18 and over can marry without parental consent. The proposed change is the result of a campaign of a group of charities who argued that allowing 16 and 17 year olds to marry with the consent of their parents can result in the coercion of young people into child marriage.
When presented to the House of Commons, the main arguments put forward in favour of increasing the age to 18 were:
The negative impact on individuals involved in such marriages "are large and wide-ranging"

The largest body of people that a change in the law would protect "are not foolish, love struck teens but vulnerable young women forced into marriages permitted by their own families for a host of social and cultural reasons"

The UK government have a moral duty to do everything in their power to reduce the number of forced marriages and close loopholes that make it possible to obtain such marriages by legal means

Marriage is a major life decision for which children under 18 are not emotionally or physically ready

the UK is not in step with other western countries and is ignoring the international conventions on women's rights and on children. Under the UN sustainable development goals, the UK promised to end child marriage—any marriage in which one or both spouses are under 18— by 2030. By allowing 16-year-olds to marry without consent from a judge, "the UK is, in reality, breaking international law".
The UK government has now stated that it is "committed to making sure children and young people are both protected and supported as they grow and develop in order to maximise their potential life chances… child marriage and having children too early in life can deprive them of these important life chances".
Whether the Scottish government will follow suit is yet to be seen but this is likely to be the start of an interesting debate.
In Scotland, the definition of a child varies in different legal contexts. Statutory guidance which supports the Children and Young People (Scotland) Act 2014, includes all children and young people up to the age of 18. However, those aged over 16 years can enter into legally binding documents, join the army, and apply for their own home through the local council. Further, the Scottish Government made waves when it introduced the right to vote for 16 and 17 year olds for the first time in the 2014 Independence Referendum. It could be argued that changing the law to make it illegal for 16 and 17 year olds to marry, would damage the autonomy of those individuals who can serve their country and vote but cannot marry.
If you are a young person looking for legal advice before you walk down the aisle, or if you know someone who you think may benefit from advice or support, Thorntons have a number of family law solicitors across Scotland who possess a breadth of experience in this field.