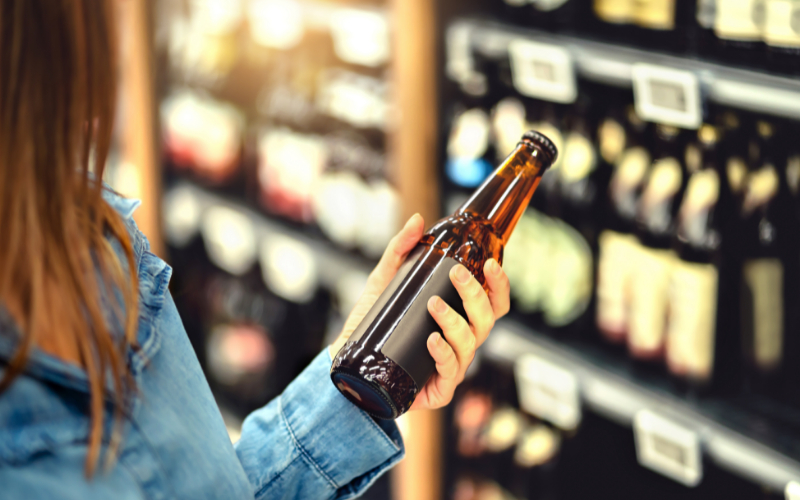 Multinational brewery and pub chain Brewdog's latest publicity provides a reminder to companies of the importance of carrying out the necessary due diligence prior to launching a new marketing campaign.
Brewdog stated on Instagram that one of their beers, the 'Clean and Press hard seltzer' had 'only 90 calories per can, with no carbs or sugar and a little bit of alcohol'. The post also made a direct reference to the advertising regulations and how these prevented Brewdog from referring to their product as 'healthy' or a 'health drink' despite the above facts. The post was in breach of The UK Code of Non-Broadcast Advertising, Sales Promotion and Direct Marketing's (CAP) which strictly prohibits any health claims for alcoholic products and restricts the use of the phrase 'low alcohol' to alcoholic products with between 0.5% and 1.2% ABV. 
This follows another recent marketing hiccup by the Scottish company after they advertised a solid gold can worth £15,000, as a hidden prize within 10 lucky cases of beer. Several winners have since disputed the value of the prize after it was discovered that the product was merely gold plated which created further negative press for Brewdog, who have since stood by their original valuation but retracted their use of the term 'solid gold'.
In the UK, advertising regulation is made up of a mixture of legislation and self-regulation and these should be carefully considered prior to the launch of any new brand advertisement or promotion to avoid any unwanted negative consequences such as a loss of consumer confidence in a company's product or service.
The Consumer Protection from Unfair Trading Regulations 2008 is the main legislation in this area and sets out a list of 'unfair practices' that companies should avoid in relation to advertising. If the regulations are breached by a company then directors and other officers of corporate bodies can be charged as a criminal offence and consumers have certain other rights such as a right to receive a refund.
The CAP Code and the UK Code of Broadcast Advertising (BCAP) code are the self-regulatory mechanisms of advertising regulation that are written by the Committee of Advertising Practice (CAP) and enforced by the Advertising Standards Agency (ASA), with both bodies being made up of representatives from the advertising industry. As well as being asked to amend advertisements that are in breach of either code, persistent offenders can be subject to legal action which may result in a fine.
In order to comply with advertising regulation and avoid any negative publicity, companies should:
Include all material information about a product, such as an accurate description and value of any competition prize, within an advertisement;

Ensure advertising does not mislead consumers due to inaccuracy, exaggeration or ambiguity, such as making health claims on alcoholic products; and

Maintain any supporting evidence they have to back up any statements made in their advertising in case the accuracy of such claims are challenged.
Call us on 03330 430350 for comprehensive trade mark and brand protection support and advice.