Posted on Feb 25, 2015 in Family Law by Robin Beattie
---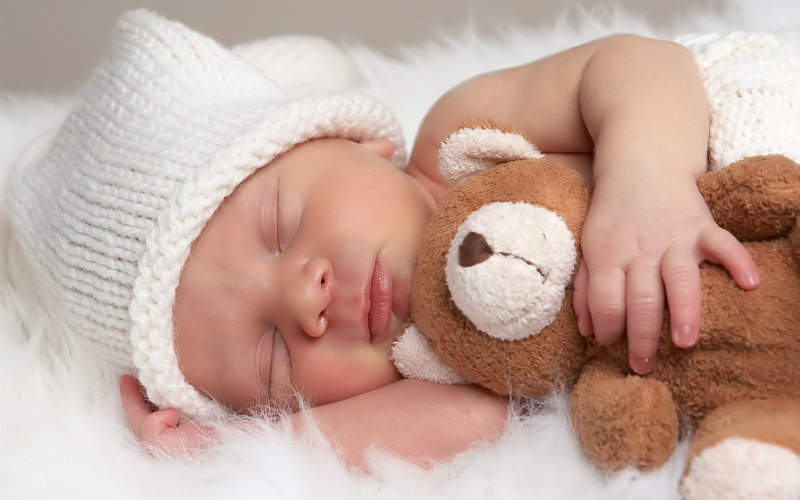 In Scotland, it is becoming commonplace for a step-parent to adopt a step-child, however it is also clear that very often people do not understand what an adoption actually involves and that it's perfectly normal for a step-parent to adopt a step-child.
Last week, nearly twelve million of us watched as Bobby Beale was revealed to have killed his half-sister, Lucy Beale.  Those of us with no interest in the ten month long 'whodunnit' could scarcely avoid being drawn in.
It was revealed to the nation that Bobby's actions had been covered up by his step-mother, Jane Beale. Bobby's biological mother, Laura, was killed off by the soap's producers in 2004, he then lived with his father, Ian Beale, and a number of years later, Ian Beale's fourth wife, Jane, took Bobby in as one of her own, and legally adopted him in 2010.
In Scotland, it is becoming commonplace for a step-parent to adopt a step-child, albeit a little more rare for them to help that child to cover up a murder! Adoption is essentially the legal process through which a parent and child relationship can be established by obtaining a Court Order. What is clear to us as family lawyers is that very often people do not understand what an adoption actually involves and it is perfectly normal for a step-parent to be unaware if they can, or should, consider adopting their step-child.
The Adoption and Children (Scotland) Act 2007 provides for what is commonly known as 'step-parent adoption'. This allows you to adopt the child of your spouse, or civil partner, provided that you are living together in an 'enduring family relationship'. One may raise questions regarding the longevity of Ian Beale's family relationships, but that is a quite separate matter. Once a child has been adopted, they will be treated as if they had been born to the adoptive parent(s). This can help to create a degree of certainty for the child, particularly if one of their parents should be absent for any reason.
If the child is over 12 years of age, their consent would be required to proceed with an adoption, and you cannot adopt someone once they have attained the age of 18. The Court would have to consider whether adoption is appropriate in the circumstances and whether it is the best option available for the child. There are alternatives to adoption available to families, such as a residence order, an application or agreement for Parental Rights and Responsibilities, or even a simple change of name. The Court would need to be satisfied that these alternatives had been considered and that adoption was still the most appropriate step.
In order to apply for an adoption, you must apply to the Sheriff Court. It is a legal requirement that you notify the Social Work Department of your intention adopt, and this should generally be done before you begin the Court process. The Social Work Department will then undertake investigations into the proposed adoption and will ultimately prepare a Report for the Court to consider in conjunction with the application. The Social Work Department would ordinarily meet with any surviving birth parents to ascertain their views and would meet with other family members to discuss the proposed adoption. Anyone considering adoption must therefore bear in mind that there will be a degree of Social Work involvement and that various background checks will be required in addition.
Any surviving birth parent of the child will require to be notified of your application, unless the Court should decide that this requirement should be dispensed with. Generally speaking however, you will require the consent of any birth parents who hold Parental Rights and Responsibilities over the child. If a surviving birth parent should withhold their consent to your application it is likely to result in a contested Petition. Legal advice is recommended in all cases of adoption, but it is especially important if the application is opposed. Jane of course would not have had to obtain such consent as Laura had passed away, but this will not always be the case and we are often asked about cases where a biological parent may simply be absent from the child's life. It is very important to bear in mind that once an adoption is granted, the birth parent of the child will no longer hold Parental Rights and Responsibilities in respect of that child. Essentially, any rights which the absent parent would have had, would become completely extinguished.
A step-parent who adopts a child will have the same legal Parental Rights and Responsibilities in respect of that child as their natural parent would have. The adopted child would also have increased rights, not least of all regarding rights to inheritance. What this means is that an adopted child will have exactly the same legal rights of inheritance as any natural child would have.
For many, adoption can prove to be an extremely positive step which can help to provide a secure family identity for their child. It is also an extremely sensitive and often complex area of the law and may not be the most appropriate option in certain circumstances. Adoption is not a step-parent's automatic right. It is also an irreversible process, and once an adoption order is granted it cannot simply be revoked. It is therefore very important that specialist legal advice is obtained if you are considering adopting a child, be that a step-child or otherwise.
Robin Beattie is a specialist Family Law Solicitor. If you have any questions about adoption or other child related issues please contact Robin on the detials below.
Stay updated
Receive the latest news, legal updates and event information straight to your inbox
Stay Updated
See all Family Law articles