---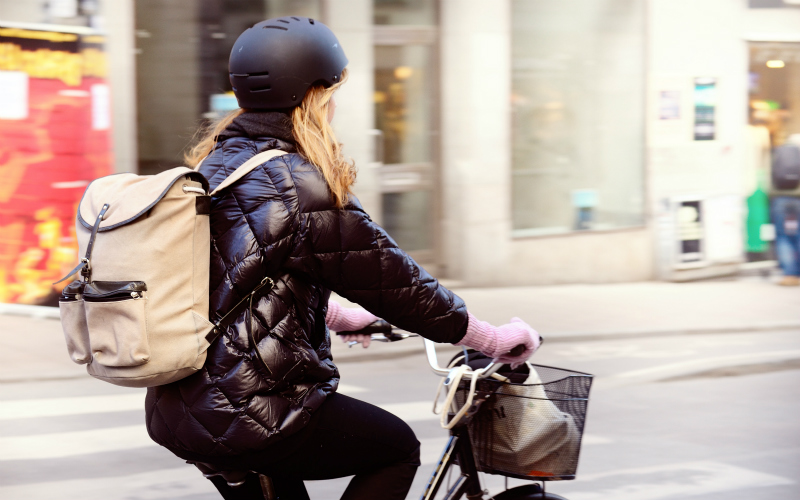 There are apparently 3 types of cyclist - ones that have come off their bikes, ones that are currently coming off their bikes and ones that haven't come off their bikes... yet. We all know that cycling has its risks. But is it risky enough that insurance for cyclists should be mandatory?  
It is already mandatory for drivers of vehicles to have insurance to protect them against losses arising from theft, damage and accidents.  
In comparison, recent research has shown that a massive 85% of cyclists are not covered by insurance. The remainder may be covered through their home insurance; through British Cycling or Cycling UK memberships or through a specialist Cycle policy such as Yellow Jersey, Cycle Guard and PedalSure.
This means that not only are cyclists unprotected from losses incurred as a result of an accident, other road users are also at risk if they are involved in a collision with a cyclist who without insurance will often have no means of compensating the other parties losses.
Is the current position fair? Statistics show that many more car drivers are involved in accidents than cyclists. For example in 2017 car occupants accounted for 44% of road deaths, pedestrians 26%, motorcyclists 19% and pedal cyclists 6%, suggesting that cycling is pretty low risk.
Given that there are over 45.5 million drivers in the UK compared to approximately 3 million regular cyclists, it is unsurprising that car occupants are involved in more accidents than cyclists.  However, the risks to cyclists, who are classed as vulnerable road users, are much higher than the risks to car occupants.  A recent study has shown that you are 15 times more likely to be killed on Britain's roads if you ride a bike than if you drive a car.
The heightened risks to cyclists are a strong argument for mandatory insurance but what about the risks to other road users? During a collision cars undoubtedly cause more damage to persons and other vehicles than cyclists. Even where a collision is caused by a cyclist, in most collisions it is the cyclist who comes off worst. There have of course been cases of pedestrians being killed by cyclists but these account for fewer than 1% of pedestrian fatalities. Is any of this enough then to warrant compulsory insurance for cyclists?
The way I see it, the costs and administration involved in forcing cyclists to have insurance and enforcing that obligation, together with the possibility of deterring people from taking to the saddle thereby reducing the benefits to both the health of the nation and to reducing harm to the planet from pollution, outweigh the benefits of ensuring persons are covered for the small fraction of accidents whereby the cyclist is at fault and has caused a significant amount of damage.
That is not to say however that I do not advocate better safety and awareness for both cyclists and other road users to reduce the amount of accidents on the roads but I think time and effort would be better spent on other approaches such as mandatory bike lanes and car free zones…..but that's a blog for another day!
Joanne Clancy is an Associate in our specialist Personal Injury team. For further information, please contact Joanne on 01382 346799, email jclancy@thorntons-law.co.uk or contact any member of the Personal Injury team on 0800 731 8434 who will be pleased to assist further.
Stay updated
Receive the latest news, legal updates and event information straight to your inbox
Stay Updated
See all Personal Injury articles