Despite the changes in all our circumstances, we're still here for you. From business to family matters - whatever you need us for - we can provide you with expert legal advice and do what's right for you. Visit our service For You or services For Business pages, call us on 03330 430150 or make an enquiry online.
Data Protection Officer Packages
DPO service delivered by legal and compliance experts for a fixed monthly cost. We can assist with fulfilling your DPO requirements in a way that suits your organisation, ranging from providing your DPO with support as required to our comprehensive Outsourced DPO Package.
More information
Coronavirus Insights & Briefings
The outbreak of Coronavirus (Covid-19) is having a deep impact on individuals and businesses across the world. Our Solicitors have provided information and pragmatic guidance on some of the key issues, considering all the latest Government updates and advice.
Read more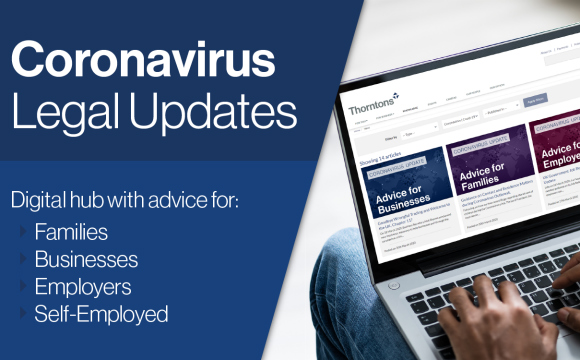 Our People
We have 500 people across Scotland with lawyers specialising in personal and business legal services available to help you.
Our Offices
We have offices across Scotland, offering legal advice and property services.
Accreditations