A Thorntons Training Contract can be challenging but rewarding. Read the views of some of Thorntons current Trainees and why they chose Thorntons to complete their Training Contract.
Hear from Thorntons Trainees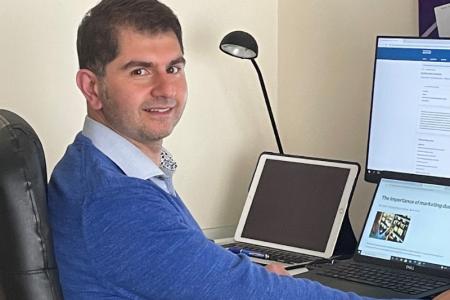 Baktosch Gillan
My route to qualification is a little different, having worked as a journalist and in media relations before deciding to pursue a career in law.
It was my five years as a media adviser in the Judicial Office Scotland, when I was in a privileged position to be able to work closely with the judiciary and attend hearings in the Supreme Courts, that inspired me to apply for a training contract.  
Born and bred in Dundee, I was already aware of Thorntons' reputation locally and its expanding presence nationally. As a full-service firm, the training contract offers a wide range of seats, which was the main attraction for me. My first is in the IP/IT team, where I am gaining experience in data protection, trade mark and copyright – interesting work with lots of client contact. 
There is plenty of support available from everyone at Thorntons which makes it a great place to work.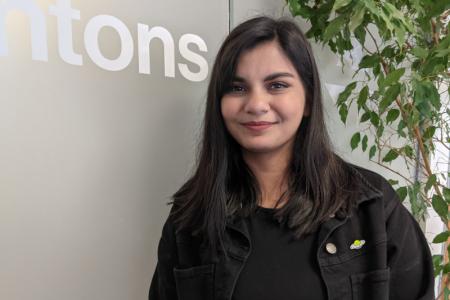 Anzal Baig
My interest in law came from competitive debating in school and being obsessed with public policy. Thorntons always stood out to me as a firm which really cares about its employees and community. Being progressive and putting people first is central to their ethos, something which I responded very positively to.
I completed a placement with the Commercial Litigation team and immediately knew I wanted to work at Thorntons. The people are lovely, the firm has a good work culture and they encourage you to pursue your interests and be yourself.
A lot of training happens in-house and the size of the firm means there is a variety of opportunities to get involved with something you're interested in. The full service nature of the firm means you will have a comprehensive training experience. My supervisor is extremely supportive and I always have a better day after speaking to her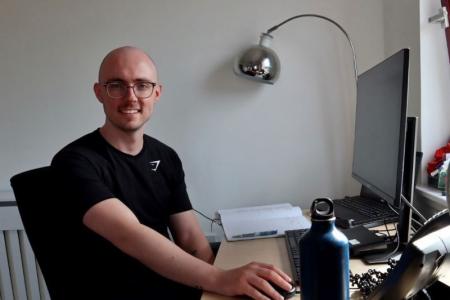 Ryan McCuaig
When looking for a Training Contract, it was important for me to identify a firm which not only offered areas of work in which I was interested, but whose values also matched my own. I attended a Thorntons networking evening and that gave me a really positive impression of the culture and ethos at the firm, which is one of the things I've loved most about working here.
The training contract offers the opportunity to experience four very different areas of law, and the firm also assign a mentor who provides you with practical and, often, emotional support throughout your traineeship. We have an internal TCPD programme which is great. For example, we're taught advocacy by in-house qualified Solicitor-Advocates.
If you're seeking a varied, engaging and challenging training contract from day one which will set you up for a career and in which the views and experiences of trainees are really valued, I'd highly recommend training at Thorntons.