Stuart Mackie
Senior Solicitor | Montrose
Wills, Trusts & Succession
---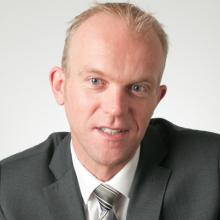 ---
Stuart is a Senior Solicitor in our Montrose Office.
Stuart has experience in a broad range matters from contentious disputes to succession advice, wills, powers of attorney and the administration of estates. As such, Stuart is well placed to advise clients requiring legal advice. Stuart also has a particular interest in matters relating to the Adults with Incapacity (Scotland) Act 2000, including contentious and non-contentious guardianship applications.
Having also gained a MSc in Environment & Health and Safety in 2014, Stuart is interested in all matters surrounding health and safety at work and he is a graduate member of the Institution of Occupational Safety and Health.
Stuart is currently the Chairman of local Forfar charity "The Pitstop" which aims to promote the positive development of young people and to promote intergenerational projects in the local area. He is also the Group Scout Leader at the 6th Forfar Scout Group.
---
Stuart Mackie's Blog Entries
Merlin Attractions Operations Ltd has been fined a potentially record breaking fine of £5 Million after admitting to Health and Safety…
---
Posted on 27th September 2017
Merlin Attractions Operations Ltd has been fined a potentially record breaking fine of £5 Million after admitting to Health and Safety…
---
Posted on 27th September 2017
Merlin Attractions Operations Ltd has been fined a potentially record breaking fine of £5 Million after admitting to Health and Safety…
---
Posted on 27th September 2017
---