---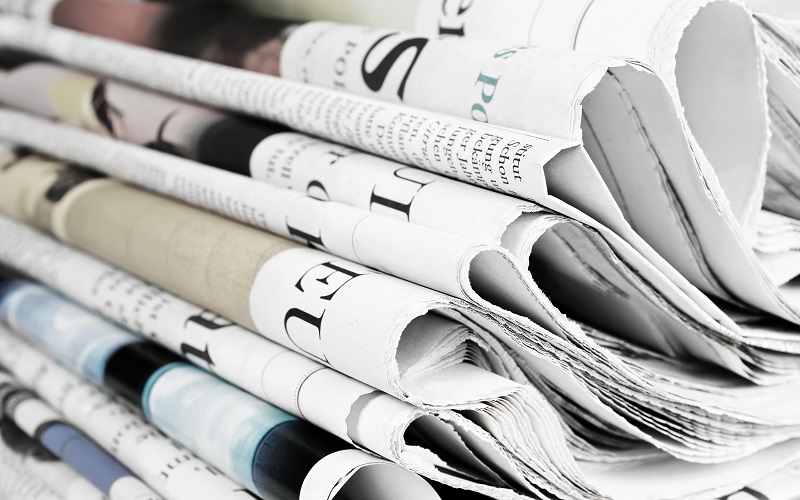 Our recent mock tribunal centred on whether an employee had "blown the whistle" by making a qualifying disclosure. What exactly is a qualifying disclosure, why should employers be wary of them and when are whistleblowers protected?
Employers have an interest in uncovering wrongdoing or dangerous practices within their organisations, while also managing what information (if any) is spread to the outside world. An external disclosure of suspected malpractice, especially to the press, will lead to negative publicity for the employer and damage staff morale. Encouraging the reporting of these matters through internal channels may help avoid serious accidents, fraud, regulatory breaches or financial scandals.
Further, the law protects whistleblowers whose employer dismisses them or subjects them to detriment on the ground that they have made a protected disclosure. Dismissal (including constructive dismissal) will be automatically unfair if the reason, or principal reason, is that the employee has made a protected disclosure. There is no qualifying minimum period of service, and tribunals are not restricted by the usual upper limit on compensation, i.e. compensation is uncapped. It is also unlawful for an employer to subject an employee to a detriment (including threats, disciplinary action, loss of work or pay, or damage to career prospects) on the ground that they have made a protected disclosure.
Therefore, it is important that employers recognise when an employee may be making a protected disclosure and be aware of the potential claims that could arise if action is taken against the employee.
When is a disclosure protected?
There must be a qualifying disclosure of information
The information disclosed must, in the reasonable belief of the employee, tend to show that one of following has occurred, is occurring, or is likely to occur:
A criminal offence.
Breach of any legal obligation.
Miscarriage of justice.
Danger to the health and safety of any individual.
Damage to the environment.
The deliberate concealing of information about any of the above.
The wrongdoing can be past, present, prospective or merely alleged. It may concern the conduct of the employer, an employee, or some third party.
The disclosure must disclose facts, not just the employee's opinion.
This means that a simple allegation by an employee, e.g. "you harassed me", is not enough. The employee must state the facts, e.g. On 1 April 2015 you harassed me by pressing yourself against me and putting your hands around my waist". However, employers should keep in mind that they will often be looking at a lengthy letter or email and will need to go through it carefully to determine if there are any facts being disclosed. Examples of disclosure of facts are:
An allegation that an abattoir was changing "kill dates" to give meat a longer shelf life.
Fraud or theft.
Financial irregularities in a charity.
Concerns over food hygiene standards.
The employee must reasonably believe that the disclosure is "in the public interest"
Before 25 June 2013, a qualifying disclosure made to anyone other than a legal advisor had to be made "in good faith" for it to be protected. This requirement was removed in relation to disclosures made after 25 June 2013 and was replaced by a new requirement that a disclosure will not be a qualifying disclosure unless, in the reasonable belief of the whistleblower, it was made in the public interest.
The disclosure must be communicated to the appropriate person.
The whistleblowing legislation encourages disclosure to the employer as the primary method of whistleblowing. A qualifying disclosure (i.e. disclosing information that is in the public interest) to the employer will be a protected disclosure.
In some circumstances, an employee may make a qualifying disclosure to a relevant "responsible person". Disclosure to a responsible person will be a protected disclosure only where the worker reasonably believes the malpractice relates solely or mainly to the conduct of that person or a matter which is the legal responsibility of that person and not the employer. For example, if, in the course of doing work for a client, an employee of a firm of accountants had reasonable grounds to believe that the client was guilty of a malpractice, they could raise the matter with the client (the responsible person) rather than their employer. This would be a protected disclosure.
Other responsible persons include:
Prescribed persons. Parliament has approved a list of "prescribed persons" to whom workers can make disclosures, provided the worker believes the information is substantially true and concerns a matter within that person's area of responsibility. They include HMRC, the Health and Safety Executive and the Office of Fair Trading. There is no need to alert the employer.
Government ministers. Employees employed by a person or body appointed under statute can report matters to the relevant minister.
Legal advisers. Employees can disclose matters to their legal adviser in the course of obtaining advice.
Wider disclosure. Disclosure to anyone else is only protected if the worker believes the information is substantially true and does not act for gain. Unless the matter is "exceptionally serious", they must have already disclosed it to the employer or a prescribed person, or believe that, if they do, evidence would be destroyed or they would suffer reprisals. Disclosure to that person must also be reasonable.
In limited circumstances there may be a public interest in workers making qualifying disclosures beyond employers or responsible persons, e.g. non-prescribed regulators, the police, and even the media. However, there are rigorous conditions for such wider qualifying disclosures to be protected:
Belief. The employee must reasonably believe that the information disclosed, and any allegation contained in it, are substantially true. It does not matter that the information is untrue. What matters is that the employee has a reasonable belief it was true.
Not for gain. The employee must not make the disclosure for the purposes of personal gain (but rewards offered under statute, for example by HM Revenue & Customs, are ignored).
The employee must:
have previously disclosed substantially the same information to their employer or to a prescribed person; or
reasonably believe, at the time of the disclosure, that they will be subjected to a detriment by their employer if they make disclosure to the employer or a prescribed person; or
reasonably believe (where there is no prescribed person) that material evidence will be concealed or destroyed if disclosure is made to the employer.
Reasonableness. In all the circumstances of the case, it must be reasonable for them to make the disclosure
Good faith. A disclosure made before 25 June 2013 had to be made in good faith.
Practical steps to reduce business risk
Implement a whistleblowing policy setting out procedures by which staff can confidentially report concerns about illegal, unethical or otherwise unacceptable conduct. Ensure that it enables employees to bypass the level of management at which the problem may exist. Publicise the policy internally and train management in its principles and operation. Make it clear that victimisation of a whistleblower will lead to disciplinary action.
Train employees who may receive or investigate disclosures so they know what to look for and how to investigate.
Investigate disclosures promptly, and keep the whistleblower informed as to the progress where possible. Silence or apparent inaction may lead the whistleblower to become suspicious and make a disclosure externally.
Do not rely on confidentiality clauses to prevent external disclosures, as they are unenforceable if the disclosure is protected. Taking action against a whistleblower for breach of confidence may amount to unlawful detriment
Stay updated
Receive the latest news, legal updates and event information straight to your inbox
Stay Updated
See all Employment articles