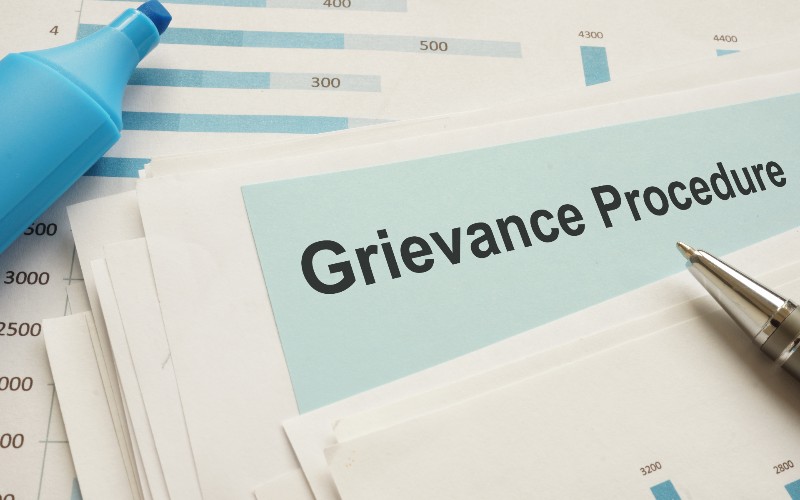 From time to time an employer may face multiple grievances from an employee, with the employee refusing to engage with the grievance process.  This can be very time consuming and also damaging to working relationships. The recent Employment Appeal Tribunal case of Hope v British Medical Association ("BMA") considered such a case and whether a dismissal for gross misconduct relating to the raising of vexatious grievances was fair in the circumstances.
Facts
Mr Hope brought a number of grievances against senior managers in the space of a year. The grievances mainly related to what he saw as a failure of more senior managers to include him in meetings he felt he should be attending, but also included the BMA providing a deadline for Mr Hope to decide whether he wished to pursue a formal grievance process or withdraw them, and informing him that vexatious claims may result in disciplinary action against him.
Throughout the process, Mr Hope repeatedly stated he only wished to raise his grievances informally with his line manager and refused to progress the grievances to a formal stage. This made the situation particularly difficult to resolve as his line manager did not have authority to resolve concerns about the more senior managers who were the subject of the grievances.
The BMA decided to hold a grievance hearing. Mr Hope was invited to the grievance hearing refused to attend. The grievances were not upheld, and the BMA subsequently initiated disciplinary action in relation to the following allegations:
He had submitted numerous, frivolous grievances against senior management;

He failed to follow reasonable management instructions in relation to attendance at meetings; and

That there was a fundamental breakdown of the working relationship between him and senior management as a result of his conduct. 
The outcome of the disciplinary process was that Mr Hope was dismissed for gross misconduct. He appealed the decision, which was not upheld. He then raised a claim of unfair dismissal.
Employment Tribunal Decision
The Employment Tribunal concluded that there was an irretrievable breakdown in the relationship between Mr Hope and the senior employees and his conduct was likely to breach the implied term of trust and confidence. The Employment Tribunal found that the dismissal for gross misconduct was fair in the circumstances.
Employment Appeal Tribunal Decision
Mr Hope appealed the decision on a number of grounds, the main one being that the Employment Tribunal had erred in construing conduct as amounting to gross misconduct. The Employment Appeal Tribunal agreed with the decision of the Employment Tribunal and found that the BMA considered the numerous vexatious grievances raised by Mr Hope and his failure to comply with reasonable and lawful instructions as amounting to gross misconduct.
Key considerations:
It is important to note that this case should be treated as the exception rather than the rule and the fact that an employee raises more than one grievance should not be treated as being vexatious.
While grievances should be handled in a compassionate manner, they cannot continue indefinitely without the opportunity for resolution. Employees cannot keep a grievance in limbo by refusing to progress it to a formal stage, while on the other hand refusing to withdraw the grievance. This makes it impossible for an employer to resolve and also potentially leaves it hanging over other employees indefinitely.
It should be noted that the grievance process was not used by Mr Hope in an appropriate manner, particularly with regard to the grievances relating to the decision not to include him in meetings. In fact, during the process Mr Hope was informed by one of the senior managers that his attendance at meetings was a business decision and that it was not appropriate for such issues to be raised as grievances.
What can employers do?
Make sure to follow your internal grievance and disciplinary policies to ensure that a fair procedure is followed. When faced with multiple informal grievances consider making the decision to instigate a formal process, checking first that your grievance policy allows it. Make it clear that the purpose of raising a grievance (whether formally or informally) is to seek a resolution and if the employee is not willing to engage in that, that the employer will not continue to entertain such grievances.
If you find yourself in a similar situation and would like our assistance please contact Noele McClelland or a member of the Employment Law team on 03330 430350 or email nmcclelland@thorntons-law.co.uk