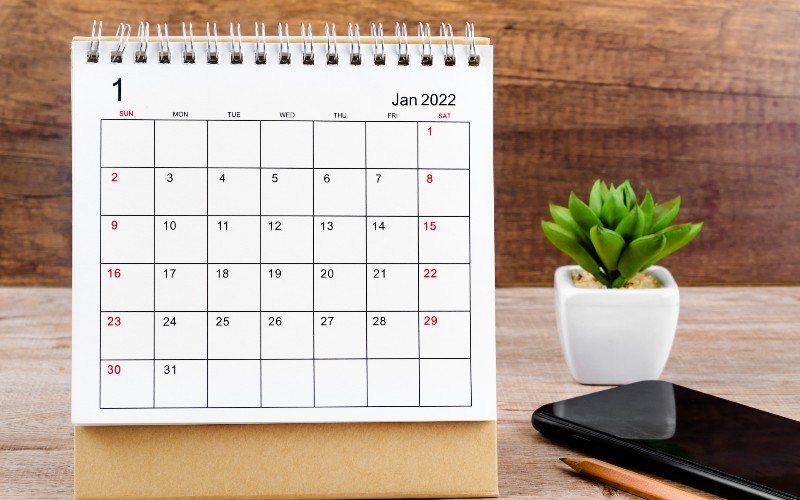 The Covid-19 pandemic has caused many anticipated employment law reforms to be put on hold over the last 18 months. Notwithstanding the recent guidance to return to working from home and the prospect of further restrictions being imposed in the new year, it is hoped that 2022 will see some significant legislative developments come to fruition. In this blog we look at the key proposed changes in the law that employers should be aware of.
Employment Bill
Perhaps the main development will come in the form of the Employment Bill which, if passed by Parliament, will introduce a raft of new workers' rights and obligations for employers. The Bill, which was announced in the Queen's Speech at the end of 2019, is expected to be published in 2022. The measures expected to be incorporated in the Bill include those recommended in the government's 2018 Good Work Plan, some of which are listed below.
New labour market enforcement body
The government has confirmed plans to create a single labour market enforcement agency with extensive powers to protect employment rights and improve employers' compliance. The new body, which will bring together HMRC National Minimum Wage Enforcement, the Employment Agency Standards Inspectorate (EASI) and the Gangmasters and Labour Abuse Authority (GLAA) into a single organisation, will have a particular focus on protecting workers in relation to labour exploitation and modern slavery, national minimum wage, holiday pay and statutory sick pay.
Redundancy protection for women and new parents
Following a recommendation by the House of Commons Women and Equalities Committee, the government has agreed to implement a proposal to extend protection for workers on maternity, adoption and shared parental leave. The protection will apply to pregnant women from the point they notify their employer of their pregnancy until six months after a mother has returned to work and will also apply to those taking adoption and shared parental leave.
Neonatal leave and pay
The government has committed to introducing statutory neonatal leave and pay for parents of babies requiring neonatal care. Parents will have the right to take an additional week of leave for every week their baby is in neonatal care, up to a maximum of 12 weeks. Those with a minimum qualifying period of 26 weeks' service and who earn above the minimum pay threshold will be entitled to receive pay for the neonatal leave period at the current statutory rate.
New right to carer's leave
A new entitlement to carer's leave, as a "day one" right for employees, is set to be introduced. The leave will consist of one week (up to five working days) of unpaid leave per year for those employees with long-term caring responsibilities, to be taken in full or half days. The leave can be taken to provide care, or arrange care, for a person with a long-term care need, such as an illness or injury or issues relating to old age.
Right to request flexible working
A consultation on making flexible working the "default position", which was a manifesto commitment by the government in 2019, has now closed for responses. While the government had considered turning the "right to request" into a "right to have", the current proposal is to extend the existing right to request flexible working to a "day one" right. The consultation also sought views on whether the eight business reasons for refusing a request remain valid, and whether employers should be required to suggest alternatives. We await the government's response to the consultation, with any statutory amendments to be implemented in the Employment Bill.
Tips and gratuities
There are currently no specific legal rules regarding the proportion of discretionary payments for service that must go to workers. However, following a consultation on tipping, gratuities, cover and service charges the government has confirmed its intention to introduce new measures to ensure that employers in the hospitality sector distribute tips in a fair and transparent way. Employers will be required to have a written policy on tips and keep a record of how tips have been dealt with, while workers will be able to request information relating to an employer's tipping record. The existing voluntary Code of Practice will also be replaced by a new statutory Code of Practice on Tipping for employers to have regard to.
Other employment law changes in 2022
Among the other major employment law reforms anticipated in 2022 is the introduction of a new duty on employers to prevent sexual harassment in the workplace and to reintroduce protections from third-party harassment. Currently, employers are under no proactive duty to prevent sexual harassment in the workplace. However, if an incident has taken place and an individual makes a claim, an employer will potentially be liable unless it can show it took "all reasonable steps" to prevent the sexual harassment. The scope of this new duty will be clarified by a statutory code of practice, developed by the EHRC. It has yet to be confirmed when this new duty is likely to take effect; draft legislation to implement the new duty has not yet been published, but is anticipated in 2022.
Gender pay gap reporting
Employers with 250 or more employees have, since 2017, been obligated to publish an annual report containing their gender pay gap data. Due to the pandemic, the reporting deadline for both public and private sector organisations was extended by six months to 5 October 2021. In 2022, deadlines are expected to revert to the normal timescales. For public sector employers, the deadline is 30 March 2022 with a snapshot date of 31 March 2021; and for private sector employers and voluntary organisations, the deadline is 4 April 2022 with a snapshot date of 5 April 2021.
Modernisation of trade union regulator
The regulator for trade unions and employers' associations will be modernised to enhance transparency and uphold high standards across the sector. Under reforms which are set to come into force in April 2022, the functions of the Certification Officer (CO) will be brought into line with other regulators like the Pensions Regulator and Financial Reporting Council. The CO will be able to investigate where they suspect a breach or when a third party raises concerns that a union or employers' association may have breached its statutory duties.
Insight from Debbie Fellows, Employment Law Partner. For more information contact Debbie or any member of the Employment team on 03330 430350.