---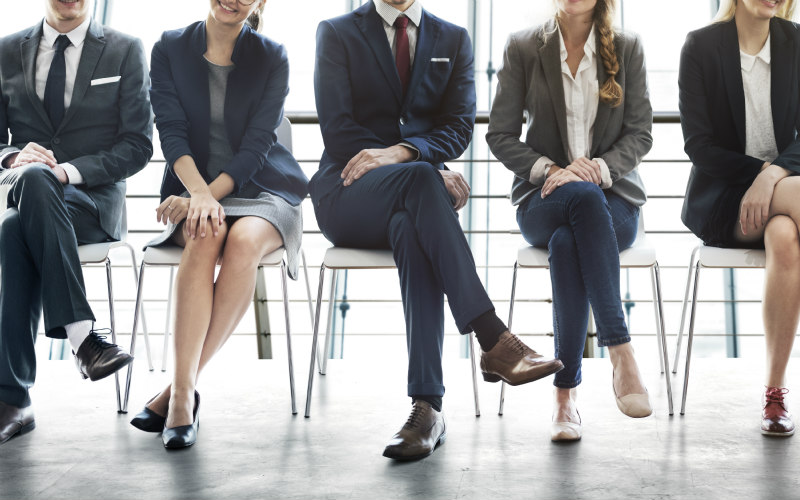 Does your business have a uniform policy, and if so does it accommodate a person's religious beliefs?
The extent to which an employer may impose a uniform policy which goes against or does not accommodate a person's religious beliefs is frequently the subject of case law. In the case of Begum v Pedagogy Auras UK Ltd (t/a Barley Lane Montessori Day Nursery) UKEAT/0309/13, the EAT considered whether a nursery discriminated against a Muslim job applicant, who wore a jilbab (a garment which covers the body from neck to ankle) when it made clear at interview that its uniform policy meant that any garment worn should not present a tripping hazard.
After being offered a job at the nursery, Ms Begum was asked if she would consider wearing a shorter jilbab as her flowing, full-length one could pose a tripping hazard for children and staff. Ms Begum said she would think about it and no conclusion was reached. However, Ms Begum later refused to take the job as she was insulted by the nursery's approach to uniform, which went against her religious beliefs. According to Ms Begum's version of events, the nursery had asked if she would wear a knee-length jilbab and she was told she would not be permitted to wear an ankle-length jilbab.
When Ms Begum applied for the job, 25% of the staff employed at the nursery were Muslim; at least four women wore hijabs (head-coverings) and one of these wore a full-length jilbab.
Ms Begum brought a claim in the employment tribunal for discrimination on grounds of religion or belief. She claimed that she had been subjected to a detriment on grounds of religion or belief by being asked the question about the length of her jilbab and that the uniform policy discriminated against her. In particular, she alleged that there was a requirement not to wear an ankle-length jilbab and that this was a provision, criterion or practice (PCP) which was indirectly discriminatory against Muslims and which could not be justified.
The tribunal rejected her claims preferring the nursery's evidence that it had not told her wearing an ankle-length jilbab was forbidden as it was clear that this was a workplace in which women were allowed to wear jilbabs, so long as they did not represent a tripping hazard. Simply asking Ms Begum whether she would be prepared to wear a jilbab that did not present a tripping hazard did not constitute a detriment.
Further, the tribunal found that no PCP had been applied to Ms Begum which indirectly discriminated against Muslim women. If it was wrong about that and a discriminatory PCP had been applied, namely the requirement not to wear a garment which presented a tripping hazard, it was justified on health and safety grounds. There was a real need to protect the health and safety of staff and children and the requirement for any ankle-length jilbab to be of appropriate length was proportionate.
Ms Begum appealed to the EAT. The EAT upheld the decision of the tribunal finding that the tribunal was entitled to find that there was no discriminatory PCP in place on the basis the nursery had not imposed a requirement that no jilbabs could be worn. Rather, there was a requirement that any garment worn should not present a tripping hazard. This of itself did not indirectly discriminate against Muslim women as all other Muslim women in that workplace could comply with the requirement that clothing should not present a tripping hazard.
This is a useful case for employers and it certainly appears to be the correct finding in the circumstances, i.e. the requirement to wear a garment which does not present a tripping hazard was not indirectly discriminatory against Muslim women, as women wearing ankle-length jilbabs could comply. However, it should be noted that the tribunal and EAT adopted quite a broad-brush approach to the theoretical question of justification. The nursery manager gave evidence that she considered the risk to stem from Ms Begum's possible restriction of movement within the lengthy jilbab, yet a bystander might assume the risk to have flowed from others tripping over the garment. The lesson here is that assumptions should not be made about why something may or may not present a health and safety risk. Employers should carefully assess risk and the ways of minimising any risk before deciding to impose a uniform policy and should be able to justify their decisions.
It should also be noted that the tribunal's comment that merely raising a matter in discussion in interview "cannot and did not" put the claimant under a detriment is misleading. On the facts of this case it is clear that asking whether a shorter, ankle-length jilbab might be worn did not give rise to a detriment. However, pursuing a particular line of enquiry at an interview may, and often does, give rise to detriment claims under discrimination law. Employers should therefore ensure that queries relating to uniform policies and religious dress are approached sensitively and the justification for the policy is properly explained to allow for a discussion on how to minimise the risks rather than presenting the policy as a must.
Amy Jones is an Employment Law Solcitor. We are always delighted to talk without obligation about whether we might meet your needs. Call Amy on 01382 229111 or email ajones@thorntons-law.co.uk
Stay updated
Receive the latest news, legal updates and event information straight to your inbox
Stay Updated
See all Employment articles