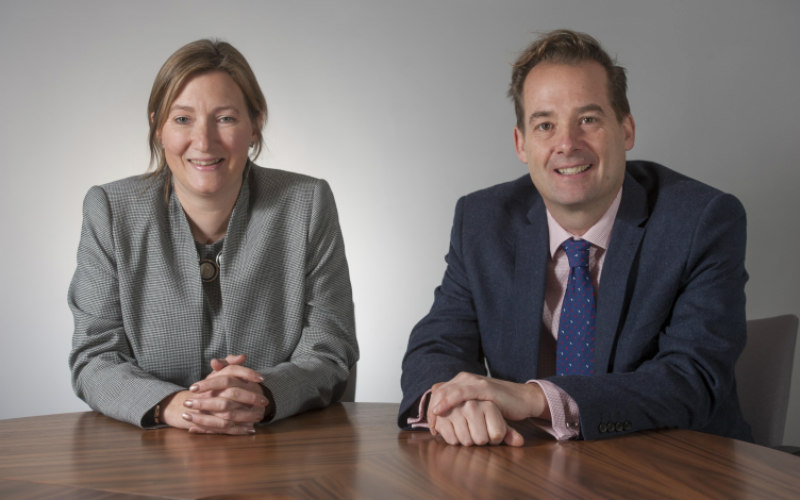 Thorntons has bolstered its business law team with a new senior appointment.
Hugo Allan, a highly experienced property lawyer with more than two decades of experience, has joined Thorntons as a Partner in their Edinburgh office.
Hugo advises clients on real estate transactions throughout the UK, in particular securing finance for property and investment projects.
He has has acted in the purchase and sale of shopping centres as well dealing with the purchase and sale of major office developments.
Hugo has also acted for a major retailer taking leases UK wide in the UK's major locations.
He joins Thorntons after 20 years at Morton Fraser, where he was a Partner.
Clare Macpherson, Partner in Thorntons in Edinburgh, said: "We are all excited to welcome Hugo to Melville Street.
"Hugo is a highly respected figure in our industry and I am sure he will prove to be a fantastic addition to our committed and hard working team.
"The appointment of such an experienced and highly capable Partner is a statement of intent in terms of how we want to drive the business forward and further enhance our Edinburgh service for clients."
Hugo is also Chairman of the Scottish Adoption Trustees.
He said: "I am absolutely thrilled to be joining such a prestigious and forward thinking firm. Thorntons has cemented a fine reputation across a wide variety of practice areas, so it is wonderful to be joining such a dedicated and professional team.
"I am relishing this new challenge and will bring all my experience to bear in continuing to drive Thorntons Edinburgh service offering forward."
Jack Robertson, Chairman of Thorntons also welcomed Hugo to the firm. "2015 was a incredibly successful year for the firm and we are delighted to begin 2016 in a similar manner.
Categories: Firm News