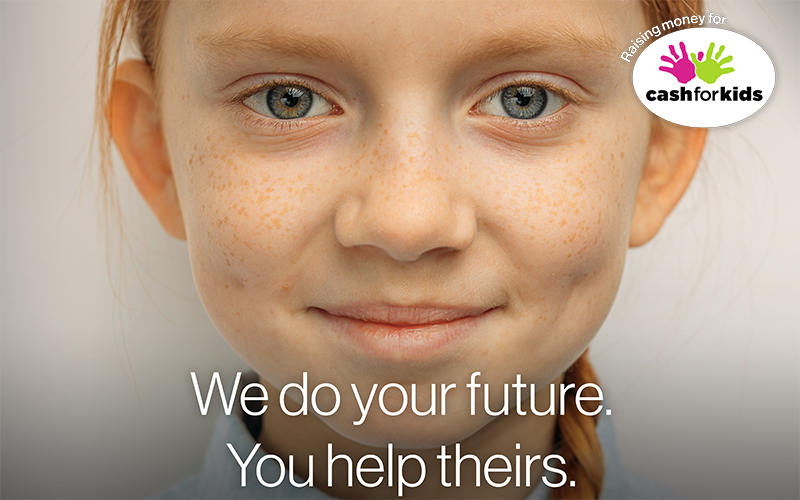 Cash for Kids is set to receive a considerable five figure sum once again this year from Thorntons Solicitors as the beneficiary of the firm's Charity Wills Campaign.
Taking place across its offices in Fife, Dundee, Perth, Angus and Edinburgh, Thorntons won't charge a fee for Wills written throughout November. Instead the firm asks clients to make a fee equivalent donation to Cash for Kids.
Now in its 24th year, Thorntons Charity Wills Month has raised more than £450,000 for Cash for Kids since it launched, supporting local children and organisations within the communities Thorntons operates.
Murray Etherington, Partner at Thorntons, said: "Charity Wills will take place completely virtually this year, which is a first for the firm, but we've seen first-hand the success of providing clients with legal advice and services securely and remotely in recent months. Our personal care and attention to detail is never compromised and, for many clients, it is more efficient.
"We wanted to continue to support Cash for Kids given the challenge they and other charities are facing because of the Coronavirus pandemic. This campaign has gathered great momentum over the years and we're delighted to be able to support such a worthy cause and hopefully raise another milestone total for Cash for Kids."
Emma Kemp, Regional Charity Manager for Cash for Kids said:  "We are so proud to partner with Thorntons again for Charity Wills month this November.  Every year we are entirely grateful to Thorntons and their clients for their continued support.  Over the years this campaign has raised a phenomenal amount of money for our local children and I have every belief this year will be exactly the same, allowing us to support local kids who are most in need.
For more details of Thorntons Charity Wills, visit: www.thorntons-law.co.uk/charitywills.