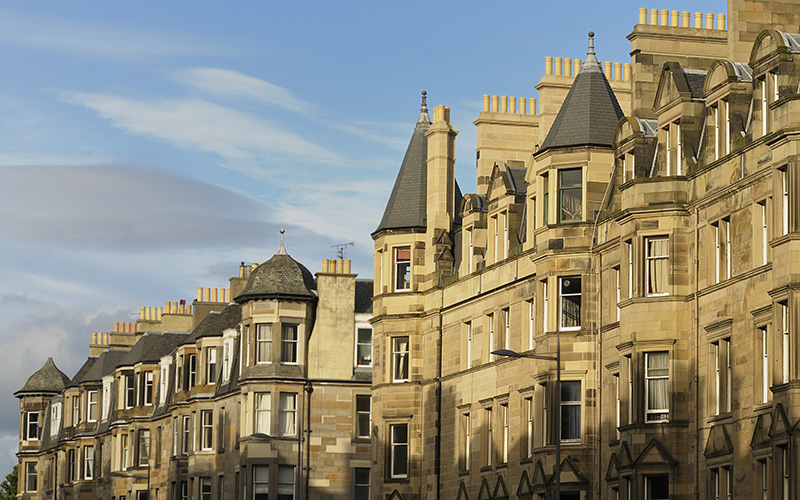 As part of the Scottish Government's emergency strategy to protect tenants from eviction, a £5 million fund has been created to offer short-term interest-free loans to landlords whose tenants are having difficulty paying rent during the coronavirus crisis. The Loan Scheme will offer eligible landlords up to 100% of lost rental income for a single property.
The Loan Scheme opened for applications on 5 May 2020.
According to the Scottish Government's Guidance, the loan is intended to provide an option where other forms of financial support are unavailable to a landlord. Where a landlord is eligible for other forms of support – for example the Coronavirus Self-Employment Income Support Scheme - then they would be expected to take these up rather than apply under this Loan Scheme.
Who is an eligible landlord?
An eligible landlord is a private sector landlord who –
was, or had applied to become, registered before 01 February 2020;

is not classified as business or a self-employed person;

has 5 or less domestic properties available for rent;

has properties available for rent that are classed as being within the private rented sector (per the terms of the Housing (Scotland) Act 2006); and

has lost rental income as a result of tenants facing difficulty in paying rent due to the Covid-19 pandemic or, where a rental property became vacant on or after 01 February 2020, who is unable to get a new tenant because of the restrictions currently in place.
Only a property owner can apply under the Scheme not a letting agent, for example.
What is an eligible property?
The Scheme  does not apply to short-term holiday lets or agricultural tenancies.
The property applied for must be classed as being within the private rented sector and have been available for rent on or before 31 January 2020.
Other requirements
If a landlord has a mortgage and relies upon rental income to cover the repayment costs then before apply for a loan under the Scheme they must apply to their lender for a repayment holiday and have been refused for a reason other than outstanding arears.
The application process also requires landlords to confirm they understand the terms of the Coronavirus (Scotland) Act 2020 in relation to eviction proceedings, and that they have discussed rent issues with their tenant and reached agreement on managing arrears.
The Scottish Government expects landlords to be as flexible as possible with their tenants and help their tenants find sources of financial support and advice.
What funding is available and what are the repayment terms?
Landlords will be able to apply for a loan to cover lost rental income for a period of up to 6 months, backdated to 1 March 2020. An initial payment of half of the agreed amount will be available and landlords will be asked to verify the continued loss of income before the second instalment is paid.
Loan repayments will be deferred until October 2020, with the loan being repaid in 12 monthly instalments. This will be kept under review as the Covid-19 outbreak progresses. The loan can be fully repaid at any point and requests for extension of the payback period will be considered on a case by case basis.
The loan is being delivered by the Energy Saving Trust on behalf of the Scottish Government.
It is intended that a loan offer will be made within 10 working days of receiving a fully completed application.
What can the funding be used for?
The funding may be used to pay the mortgage on a rental property where a mortgage lender is unwilling to provide a mortgage holiday, or to pay living expenses that would usually be covered by the lost rental income. This includes where the rental property has no mortgage or the landlord is covering mortgage payments by other means.
To access the application form for the scheme, click here.
For further guidance, or to discuss your situation directly, get in touch with Partner Gillian Buchanan, or any member of the Dispute Resolution & Claims team on 03330 430350.