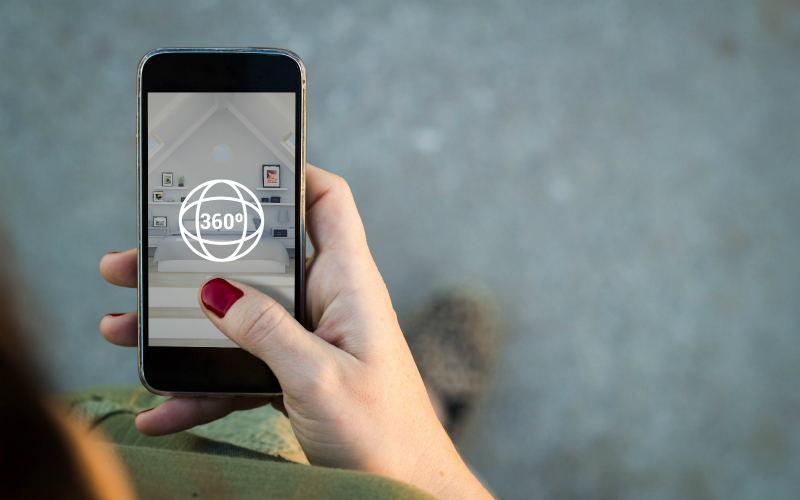 A top property expert has predicted that virtual home viewings will become the new normal even after lockdown has ended.
Peter Ryder, Managing Director of Property Services at Thorntons, has already noticed an upsurge in clients using mobile phones and iPads to give prospective buyers tours of their properties and he reckons it's a trend here to stay. He believes the days of sellers having huge footfall through their homes are probably gone for good as house hunters take 3D tours before settling on a final shortlist for physical viewings.
Peter said: "We are currently offering a virtual viewing service to prospective buyers for clients who are happy to record content of their homes.  This has proved popular with buyers who are very keen to see the property and with sellers who want to generate some interest in their property during lockdown. 
For those clients who are prepared to wait or would rather see the property in person we are compiling a list of viewings to arrange once restrictions are relaxed.  The interest in moving home is still there with over 400 viewings so far to be arranged.
"We're also offering desktop valuations for properties, this is based on current sales data and our local expertise. We will, of course, follow this up with actual visits once lockdown is lifted but it gives clients a baseline guide.
"Moving forward I would anticipate the popularity of 3D virtual tours to increase dramatically. This will give clients the opportunity to view properties in the comfort of their home and will help them decide which properties they are really interested in and arrange viewings for them.
"Viewings will change in a variety of ways over the next few months once lockdown is lifted. I would imagine the number of clients allowed to go into a property at one time to view it will be very limited and viewers will have to follow strict protocols when they are outside and inside the property. For example the two metre rule will have to be strictly adhered to.
"The property sector is one of many industries affected by COVID-19 but it's positive to see appetite in the market is still there and we're working on ways to adapt and provide a service to clients while in keeping with government guidelines."
If you are interesting in buying or selling your home, visit www.thorntons-property.co.uk to view properties for sale or to book a free valuation.