---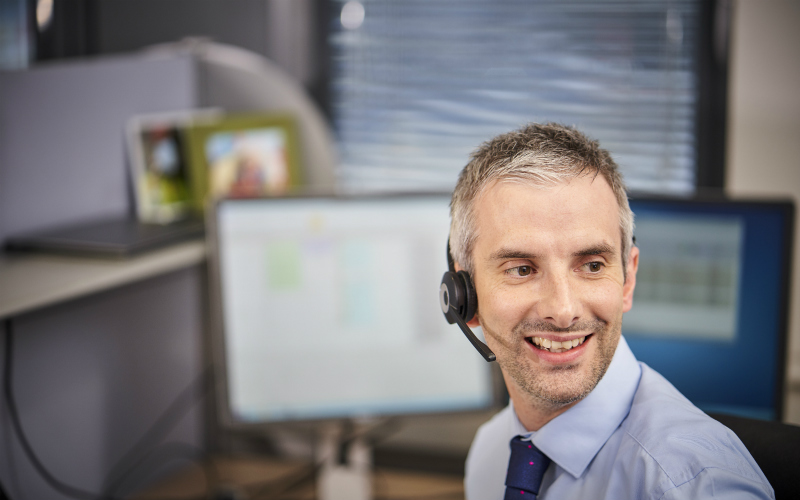 Selecting the right lawyer at the start of a personal injury case is the single most important thing you can do to influence the outcome of your claim. The difference between a good solicitor and a bad solicitor could be thousands of pounds or the difference of even winning or losing your case.
Will the Insurance Company Help Me?
In the majority of personal injury cases you will be dealing with an insurance company who will be representing the 'wrongdoer' such as the driver, employer, council  who were responsible for you being injured.  The insurance company will have the interests of their insured to think about which may well conflict with your right to receive reasonable compensation for your injuries and other losses.
At Thorntons, our specialist injury lawyers are highly skilled at winning cases and securing the maximum amount of compensation possible for our clients.  We are frequently faced with the situation where an injured person has contacted the relevant insurance company directly and have swiftly been told "you have no case", or they are offered a sum of money that does not reflect the true value of their claim.
Our team were recently instructed by the parents of a 12 year old child who was struck by a car in the middle of the road.  The driver's insurers offered a sum of £2,000 but, due to our specialist knowledge and experience, we managed to ultimately secure a sum of £175,000.
So, just hire a lawyer, right?
Well, not quite.  There is often so much more to a compensation claim than just the injury itself. For example:
Have you lost wages as a result of your injury?  Will you lose more in the future?

Will your injuries prevent you from being able to do the same job or prevent you being able to work at all?

Do you need specialist equipment to help you with everyday tasks?

Will you need psychological or other treatment to help you recover?

These are all very real questions and the answers can be complex.  It is essential you have access to expert advice from specialist personal injury lawyers.  If you don't, you could be at risk of seriously undervaluing your claim.
Why Thorntons?
Not all lawyers have experience in dealing with injury claims, whereas we have a team who specialise in them and have over 200 years of experience across our team. And we have specialists in every area of injury claims in Scotland: from road traffic accidents; accidents at work; medical negligence; slips and trips, whatever your accident type, we have you covered.
Last year, we secured over £9.2 million in compensation for our injured clients. We have significant experience and expertise, within the team including 2 Law Society Accredited Personal Injury Specialists, 4 APIL (Association of Personal Injury Lawyers) Senior Litigators and 2 Solicitor-Advocates.  With Thorntons, you will have access to the best advice, best experience and, crucially, the best chance of winning your case and securing the highest amount of compensation.
Some injury lawyers in Scotland can only offer advice limited to your injury claim.  As part of a full service legal firm, Thorntons Personal Injury team are able to offer you direct advice and guidance relating to areas of law which may surround your injury claim.  If you need employment advice after an accident at work or because your injuries have resulted in time off work, we have specialist employment lawyers to guide you.   
We have Trust experts who can set up Personal Injury Trusts to best support clients who are unable to manage their finances and/or to protect state benefits. 
So you must cost a fortune?
Not at all. The majority of our claims are handled  on a "no win no fee" basis meaning there is absolutely no risk to you.  If your case doesn't win, you don't pay a penny. 
At Thorntons we have a dedicated and highly experienced Personal Injury team, who are recognised as specialists in this field. But don't take our word for it, just read many of the reviews on independent review site, TrustPilot - where we are ranked 4.9 out of 5 from our clients, placing Thorntons as the number 1 top rated Solicitors in Scotland.
Gary Mannion is a Partner in our Specialist Personal Injury team. For further information, please contact Gary on 01382 346294, email gmannion@thorntons-law.co.uk, or contact a member of our Personal Injury Team on 0800 731 8434.
Stay updated
Receive the latest news, legal updates and event information straight to your inbox
Stay Updated
See all Personal Injury articles