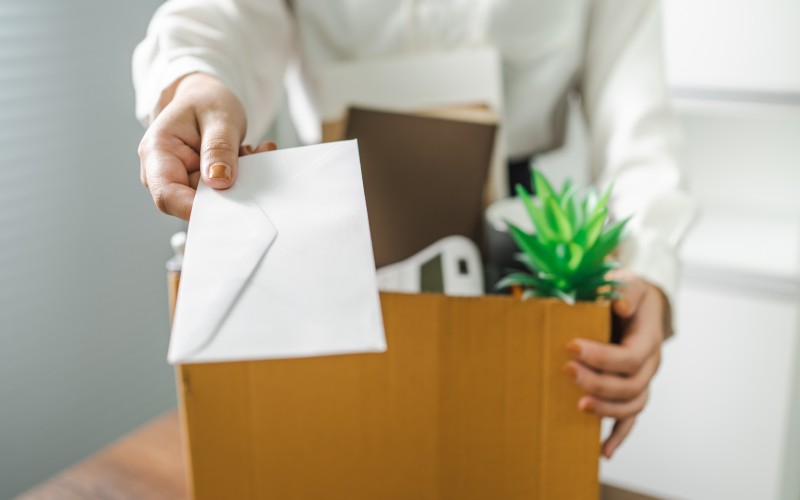 The Great Resignation is the term used to describe the ongoing trend in which large number of employees are changing jobs. Possible causes included slow salary growth coupled with the rising cost of living, job-dissatisfaction, and a post-Covid desire to work for companies with better remote-working policies.
Along-side that, there are currently more jobs being advertised than there are people applying for vacancies and so it has never been more crucial for employers to retain their employees.
It is no secret that as humans, we want to feel valued and motivated in all part of our lives and our working lives are no exception to this. If employees feel that their contributions to the business are being recognised, generally speaking, this creates a more productive (and therefore lucrative) workforce, which ultimately benefits employers. Retaining staff also means there is less admin time (and cost) required to be spent training new employees up on internal processes and standards.
7 Top Tips for Retention
Tip 1: Mentoring
It is normal for new employees to be given some training when they start a new job, and this may include being assigned a buddy or mentor. The training, of course, will help the new employee to gain any knowledge they do not already hold which is relevant for the position, as well as any skills or technical knowledge required. However, having a go-to mentor can be very helpful. Often this mentor will only be there at the start of the employment or the relationship will fall away once the employee has settled in to the business. However, creating an ongoing mentor programme which provides training and continued growth will ensure employees feel valued and invested in.
Tip 2: Positive Reinforcement
Employers can link employee rewards to meeting targets such as performance related bonuses, but more simply than that, managers should communicate to employees when they have done a good job. It is important to acknowledge a job well done and sometimes a simple comment is sufficient. Equally, you may wish to consider rewarding employees at the conclusion of a successful project by going on a team lunch or undertaking a team activity. This has the added benefit of encouraging employees to strengthen their working-relationship with other team members by getting to know them better on a social level, often in a more relaxed environment. All of these examples encourage employees to be proud of their work and the business they are contributing to; increasing their sense of self-worth and job satisfaction.
Tip 3: Communication
You won't be surprised to see that we are including communication as a top tip for retention. Communication means listening to employees concerns and queries, as well as ensuring employers are explaining clearly what is expected of employees. Employers should encourage employees to provide feedback and put forward suggestions for improvement within the business. Employers, by explaining what you expect of employees and supporting them to reach these standards through mentoring, you are ensuring that there is no confusion. You may wish to have weekly meetings, issue newsletters or have one-to-ones to encourage regular communication.
Tip 4: Pay and Benefits
Needless to say employees should be fairly paid for their level of skill and expertise. This means employers should conduct market research and find out what their competitors are offering. If competitors are offering substantially more for carrying out a similar role, then there is a real risk that employees will jump ship. You may wish to consider bonuses as an alternative to a pay increase, or you could have a look at what benefits you are able to offer employees. For example, retail discounts, private health care or enhanced pension contributions can also incentivise employees to stay.
Tip 5: Flexible working
Employers will be aware that they have a duty to consider a flexible working request from employees who meet the relevant criteria, however, you could go one step further with this. You may wish to offer flexi-time. For example, you could have core hours say between 10am-4pm but employees can make up the rest of their working hours when suits them. You may wish to offer a 4 day working week, as opposed to a 5 day working week. We recognise that this won't work for every employer and type of role, but there are various options you could implement in order to provide an attractive offering to employees.
Tip 6: Career Development and progression
One of the main reasons why employees leave is because they feel that they have progressed as far as they can within the business and they are looking for a new challenge. Whilst this may be inevitable in some instances, it can be helpful to have a career progression plan. Defining the route and what is required at each stage to climb the ladder will alleviate any miscommunication on whether there is any room for promotion.
Tip 7: Work-life balance
This has become a very well-known phrase and there has been data to support that more millennials and Gen-Zers are quick to jump ship from an employer where they are not receiving a work-life balance. Employers should not expect employees to be available outside of their working hours and if it is clear that an employee is regularly working excessive hours, then managers should be taking appropriate steps to discuss this with employees and address the issue.
Conclusion
There are various other incentives employers could offer or mechanisms which could be adopted in order to encourage employee retention. The main take home is that employers should consider the full employee journey and there should be ongoing efforts to ensure employees continue to feel proportionately rewarded and valued for the role they play in making the business a success. This will create a positive workplace culture and encourage employees to remain with the business, progressing themselves as the business does.