---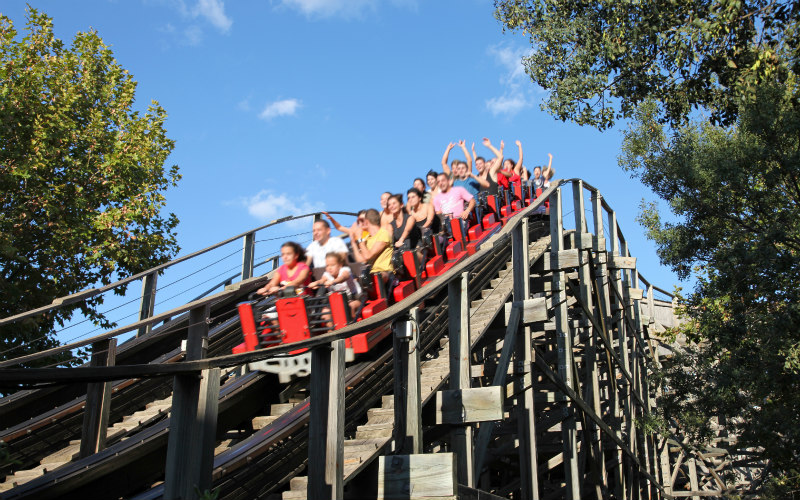 The legal aftermath of M&Ds 'Scotland's Theme Park' Tsunami rollercoaster accident in July 2016 appears to have now come to an end over three years later with the announcement that those injured have agreed compensation settlements with the company worth £1.2million in damages.
Earlier this year I wrote about how the criminal proceedings against M&Ds had come to a head when they were fined £65,000 for breaches of health and safety legislation after they had failed to conduct proper safety inspections and undertake regular maintenance of the rollercoaster. Whilst there had been some criticism from those involved that this fine would not make a big enough dent in the company's £8m turnover, the recently announced settlement of £1.2million is sure to leave a larger hole in their, and their insurer's, pocket.
I understand that the £1.2million pay out is shared between 10 victims (7 of whom were children) of the crash who have been treated for a range of physical and psychiatric injuries. Compensation is not only awarded for the injuries themselves but takes into account many different aspects of a claim including loss of earnings, care at home and expenses such as for travel, replacing damaged property or for treatment aids. A compensation payment can also assist injured parties to access private rehabilitation options to help aid their recoveries, such as physiotherapy or cognitive behavioural therapy. I know from personal experience of working with injured clients the difference that compensation can make. In particular, being able to access the treatment they require to aid their recovery is so important. After all, no-one wants to be injured and no one wants to remain in pain. I know that no amount of compensation can undo the pain they – or anyone involved in an accident - have suffered and may continue to suffer, but I also know that getting the right level of compensation can make a difference particularly if there are ongoing care needs or permanent injuries which could hamper their educational or employment opportunities.
Whilst the burden of proof and standard of evidence required in criminal and civil proceedings is different, with criminal cases being decided 'beyond a reasonable doubt' and civil claims being determined by a test of 'on the balance of probabilities', it can certainly be helpful to a civil claim where the criminal proceedings have already been investigated and rendered a guilty verdict.
With numerous high profile theme park cases over the last few years including at M&Ds, Alton Towers and Drayton Manor Park, to name a few, I would hope that lessons are finally being learnt from these horrific and avoidable incidents. We all want our lasting memories of the theme parks around the UK to be happy ones.
Lynsay McFarlane is a Senior Solicitor in our specialist Personal Injury team. If you have been involved in an accident and want to discuss whether you can make a compensation claim on a no win, no fee basis, please contact Lynsay on 01382 346792 or email lmcfarlane@thorntons-law.co.uk, contact any member of the Personal Injury team on 0800 731 8434 or click here for further information.
Stay updated
Receive the latest news, legal updates and event information straight to your inbox
Stay Updated
See all Personal Injury articles