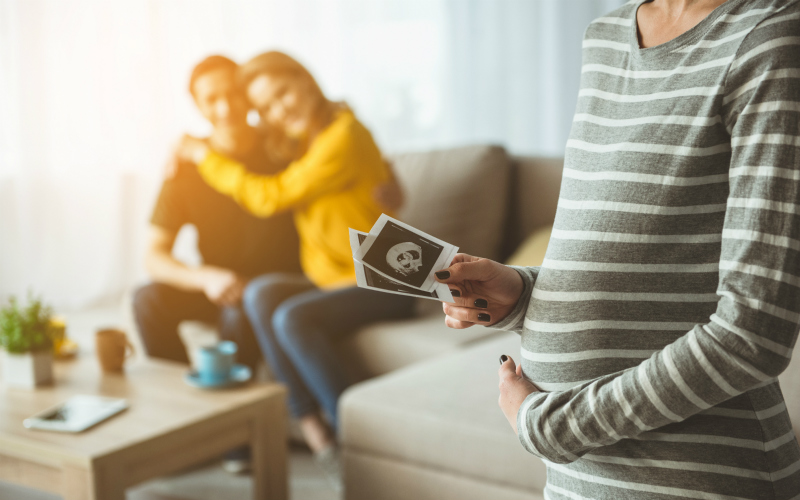 The Catholic Church has given its views, some may disagree. Here is the position and here are the benefits of surrogacy in our opinion.
The response of the Catholic Church in Scotland to the proposed reforms to surrogacy law within the United Kingdom raises some concern. To describe surrogacy as the "outsourcing of reproduction" and to question whether surrogacy is "any better than human trafficking" is indicative of a misunderstanding of the procedures, while expressing an unfortunate lack of empathy and appreciation of those involved, be they intending parents or surrogate mothers.
To postulate that the process of surrogacy "reduces children to mere objects, commodities to be created (and potentially purchased) to satisfy the desires of other human beings" does something of an injustice to both intending parents and surrogate mothers.
It is suggested in the response by the Church that the consultation process with regard to the amendment of the law has failed to consider the "emotional and psychological harm of children brought into the world through surrogacy, especially when they discover in later life that they were the product of a surrogacy arrangement".
Firstly, there appears to be an assumption that children born and brought into families by these means will be emotionally and psychologically harmed. In the knowledge of the writer, there is no research to support such an assumption.
It is further stated by a spokesman of the Catholic Church that "the rights of the child must be considered. These proposals could strip a child of the right to know who their biological parent is." This entirely misses the principle within the proposed reforms whereby a child born through surrogacy should have access to a complete knowledge of their biological origins.
The process of surrogacy gives right to great joy, allowing couples, who might otherwise be childless, to create their own family.
The proposed law reform is aimed to modernise and improve procedures, and the legal framework of surrogacy, to benefit children born through surrogacy, and to offer greater protection and support for all those involved.
At Thorntons we have made a speciality of dealing with surrogacy situations. Good advice for intending parents, and indeed surrogate mothers is to take legal advice from a specialist family law solicitor at the very earliest stages of a surrogacy arrangement.  
Lucy Metcalf is a Solicitor in Thorntons Family Law team. If you would like to discuss any of the issues raised in this article please contact Lucy on 03330 430150.