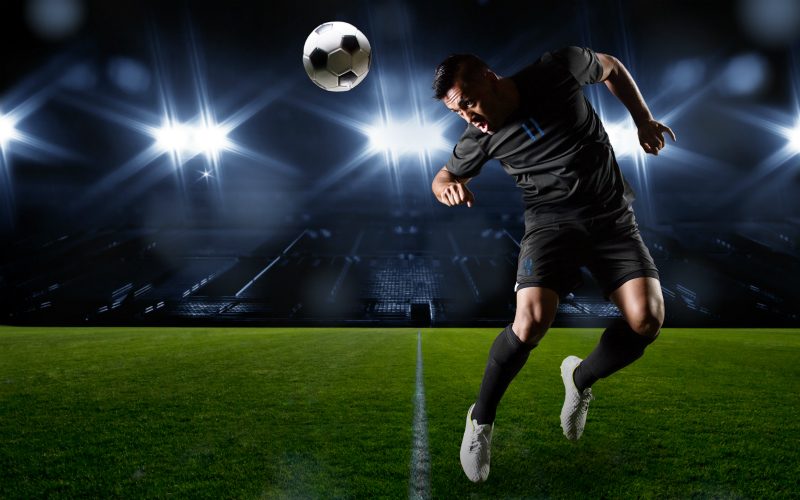 Research from Glasgow University has revealed an increased risk of dementia amongst former professional footballers. The study, led by consultant neuropathologist Dr Willie Stewart, compared the causes of death of 7,676 former footballers born between 1900 and 1976 to 23,000 men from the general population and found that former professional footballers had an approximately three and a half times higher rate of death due to dementia.
Although the risk of Alzheimer's disease was found to be increased amongst former footballers, the study also found that former professionals were less likely to die of other common diseases, such as heart disease and some cancers.
The link between high-contact sports and neurodegenerative diseases has been the subject of controversy for some time. In the USA, a class-action lawsuit by former NFL players has already resulted in more than $600 million in settlements after thousands of claims were filed by those who had suffered concussions during their playing careers.
There has been increasing levels of speculation on whether repeatedly heading a football, particularly older, heavier footballs, might have a similar impact upon the brain. The daughter of former footballer Jeff Astle has been campaigning for greater recognition of the long-term impacts of heading a football after her father's post-mortem revealed his dementia was "entirely consistent with heading a ball…" and had "made at least a significant contribution to the disease which caused death".
The brain-injury charity Headway, whom Thorntons are proud to support, has also called for more research to be carried out into the long-term effects of repeatedly heading footballs.
There is no automatic right to compensation. If claims were to be brought against football clubs or authorities, the court would have to be satisfied that they had been negligent.
In order to succeed in a claim for negligence, the pursuer must demonstrate:
That the pursuer was owed a duty of care by the defender

That duty of care has been breached

The pursuer has suffered a loss as a result of the breach of duty.

Whether it will be demonstrated that footballing authorities or clubs have been negligent remains to be seen. Hurdles may arise around points 2 and 3 because any potential pursuer would have to demonstrate when they and the defender became aware of an issue which could potentially cause injury, and prove that an omission or action actually caused the loss suffered.
Calls for further research into the links between heading a football and neurodegenerative disease have been echoed by PFA Scotland, the Scottish footballers union and this is an issue which players and clubs alike will be watching closely going forward.
Gordon McBean is a Partner in our specialist personal injury team. If you require advice on an accident at work on a no win no fee basis, please contact Gordon or a member of the Personal Injury team on 0800 731 8434 or email gmcbean@thorntons-law.co.uk.