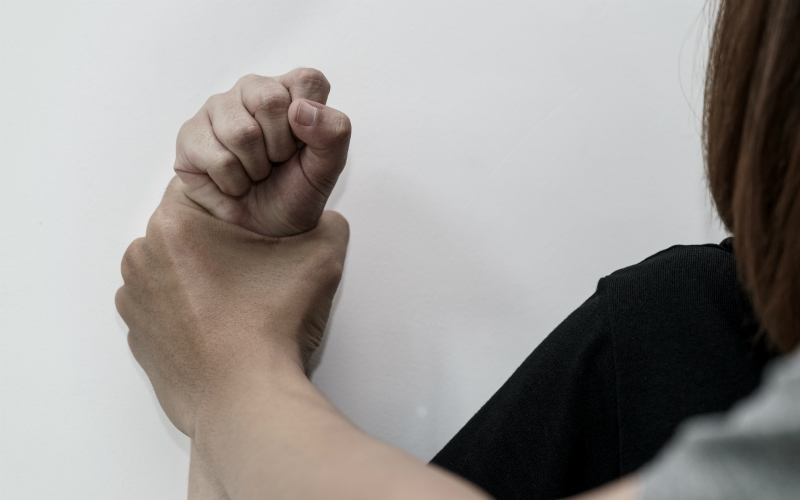 A recent Report "The Sentencing of Offences Involving Domestic Abuse in Scotland" gives very helpful insight into the approach the criminal courts have taken over the years  where domestic abuse has featured.  The Report was submitted to the Scottish Sentencing Council as it embarks on work to develop guidelines for sentencing such offences. For decades now, there have been increasing efforts to tackle the invidious problem of domestic abuse in Scotland.  From the Matrimonial Homes (Family Protection) (Scotland) Act 1981 through to the Domestic Abuse (Scotland) Act 2018 and various Acts in between, there are a number of tools in the civil and criminal toolboxes to take action against perpetrators but there is still much work to be done.  This insight looks at some of the features of the Report.
Taking an overview of sentencing of domestic abuse offences, the Report shows that community based orders, such as Community Payback Orders, are more common than imprisonment. This should not necessarily be seen as a softer touch. Far from it. Community based orders can allow for greater opportunities to work with offenders to find ways to address abusive behaviour and rehabilitate. Finding ways to help people recognise their behaviour is wrong and giving them strategies for change is fundamental to having any meaningful chance to root out abuse.
Legislative changes over these years have shown that domestic abuse is now taken much more seriously by our law and policy makers. Previously "a domestic" was treated as a common law assault or breach of the peace. Now, "domestic abuse" as an aggravating factor in an offence, ensures a tougher outcome will have to be considered by the court.
The Report has also highlighted changes in judicial language and approach. It is now easier to see in judicial decisions that it is not acceptable to assault an ex partner because he or she now has a new partner. Previously it may have been seen as the mitigating factor or the excuse for such an assault and so demeaning the seriousness of the crime in the first place.   Further, Non Harrassment Orders must now be considered by the Court where there is a conviction under the Domestic Abuse (Scotland) Act 2018 and if the court opts not to grant one, it has to explain why.
The Report reflects also on a Complainer's experience of the process. The Complainer is the victim. There is likely to have been a pattern of abusive behaviour over a lengthy period of time rather than a one off incident.  Understanding the nature of abusive behaviour and how this might impact upon a victim and their willingness to report abuse is important. The Report highlights factors that show the difficulties faced by Complainers.  The factors include a lack of awareness of support available either from the police or other agencies and fears about threats to their safety and their children's safety in the future should they speak out. This is particularly the case in communities where there is pressure to conform. There may be ongoing abusive behaviour regardless of reporting and this undermines both self confidence and that in the system expected to help them. The nature of the abuse itself may mean highly personal details would need to be disclosed and this discourages reporting. Practical considerations like the financial consequences for the family, childcare arrangements, accessing the job market are all enormous considerations for the individual going through this experience. It is therefore easy to see that a complainer may feel completely lost in a process that is potentially lengthy, bewildering and can have ongoing ramifications for them and their children. This will undoubtedly be magnified for those with language and cultural barriers. In setting out such factors the Report highlights the areas to be considered to help Complainers and prospective Complainers feel supported from start to finish.
Of particular interest is the recommendation for more public perception research. While abusive behaviour is considered to be bad, what constitutes abusive behaviour might be different from one group in society to another. This is important information to capture particularly now as we live in this digital age. Multiple messaging on one of the many messenger services is how many of us communicate today rather than speak on the telephone for a few minutes to share our plans or our whereabouts. For some therefore multiple messaging is the norm, not necessarily a means to threaten or harass someone.
The Report is important for practitioners, not only to keep abreast of current research but helps inform our practice and the advice we give to our clients. It can be accessed at www.scottishsentencingcouncil.org.uk and authored by Dr Rachel McPherson, Dr Jay Gormley and Dr Rhonda Wheate of the School of Law, Glasgow University and Centre for Law, Crime and Justice, Law School, Strathclyde University.
Insight from Angela Wipat, Family Law Legal Director in Perth is Accredited by the Law Society of Scotland as a Family Law Specialist and Family Law Mediator.