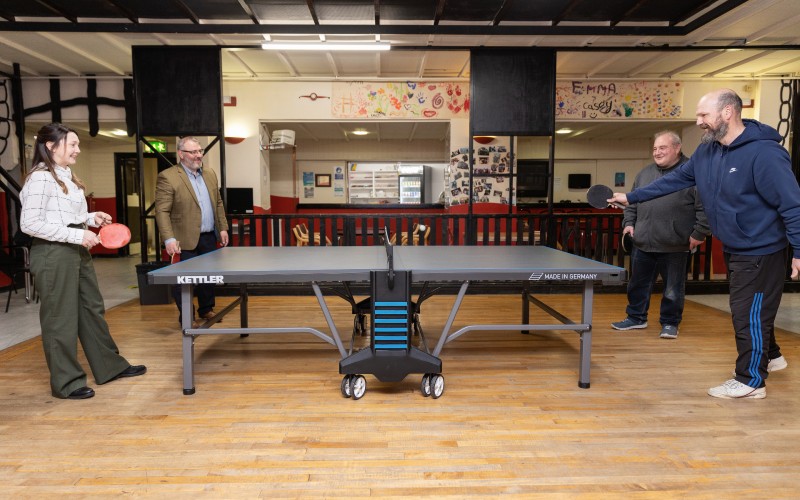 An institution for the Arbroath community, The CAFÉ Project, which recently launched a new club to encourage companionship for elderly locals has welcomed a monetary donation from Thorntons solicitors.
The CAFÉ Project has long held fond memories for children and people with learning disabilities through various events but the new afternoon sessions held twice-weekly on Monday's and Thursday's focus on the older generation.
With its Arbroath office situated directly opposite, full service law firm Thorntons has pledged its support with a cash donation.
The new club, which this donation aids, includes activities such as bingo, quizzes, sports and musical entertainment alongside light refreshments from tea and coffee to cake.
David Mathieson, a Partner at Thorntons Arbroath, said: "The CAFÉ Project is a fantastic resource for the community and this new offering provides a great sense of friend and fellowship. A number of our clients have participated and are already reaping the benefits so it's great we can provide a small financial boost.
"We've heard that table tennis is a popular activity so I couldn't resist taking a shot on my recent visit. We wish the project a very successful future supporting the people of Arbroath."
Angela Spink, from the CAFÉ Project, added: "We are always very grateful for the donations we receive and are thankful for this latest support from Thorntons.
"Their donation will do towards our new group which is proving to be very popular with some hailing it a lifeline.
"Loneliness is unfortunately a major problem facing many within our elderly population and having local businesses like Thorntons supporting our efforts to bring people together really helps to build on that sense of community that makes Arbroath such a great place to live."
The CAFE project's new group meets at 1.30-3.30pm on Monday's and Thursday's with all welcome to join. For more information, call 01241 875200.