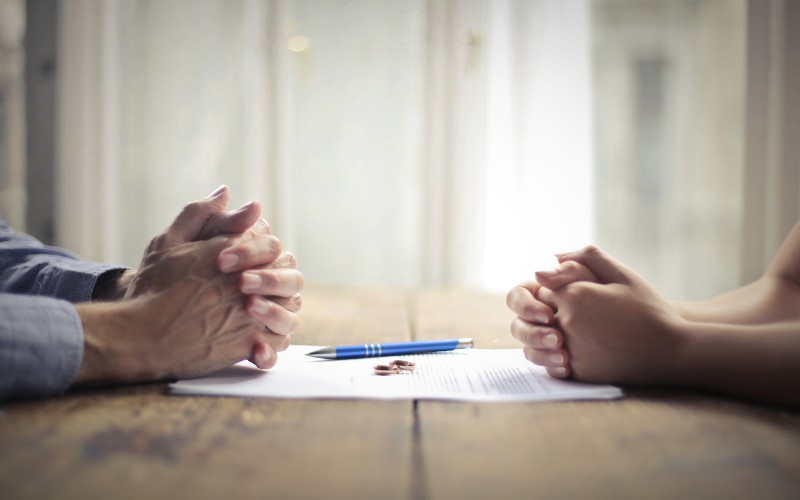 You may have read that new divorce laws came into force this month, which make it easier to get a divorce and allows couple to end their marriage jointly.  The law aims to reduce potential hostility between couples when separating, by removing the need to apportion blame on one party.
Unfortunately, the new rules contained in the Divorce, Dissolution and Separation Act 2020 only apply in England and Wales.  At the present time in Scotland, you still need to establish a reason for divorce, and there is no provision in the law to make a joint application to the court, unlike the new law south of the border.  There is no sign yet that the Scottish Government are looking to change the existing laws here.
A divorce in Scotland can be granted if you can establish that the marriage has broken down irretrievably.  Irretrievable breakdown can be established in one of 4 ways –
One party has committed adultery - However, be aware that you cannot apply for a divorce on the ground of your own adultery – it must be that of your spouse.  Adultery is defined as sexual intercourse with a person of the opposite sex.   This now seems to be out of touch with modern values, as same sex marriages have been allowed since 31 December 2014.  Even in a same sex marriage, you can only cite adultery if you spouse has sexual intercourse with a person of the opposite sex. 

Unreasonable behaviour – you may think this just means abusive or violent behaviour by one of the spouses, however, the term is actually much wider than that.  It can include any type of behaviour on the part of one spouse that means that it is unreasonable to expect the other spouse to continue to live with them.  This can include having a sexual relationship with someone else, regardless of their gender.

The couple have been separated for over one year, and they both consent to the divorce;

Two years' separation (which does not need consent).
A divorce can also be applied for if one of the couple begins the process of changing their gender during the marriage, and specific rules apply when a gender recognition certificate has been issued.
Before a divorce can be granted in Scotland, any issues that are in dispute regarding the couples' finances or their children need to be resolved first.  It there are no children under 16, and no financial matters to sort out, a "quickie", or Simplified Divorce can be applied for.  If everything is agreed, and there are children of the marriage under 16, an Ordinary Divorce can be applied for, if one of the above grounds applies.
The new law in England and Wales also does away with the two-step divorce process of the Decree Nisi and the Decree Absolute.  These are not terms we have ever used in Scotland, and once the Decree of Divorce is granted by the Court, this is the final order, formally bringing the marriage to an end.
We have a team of expert, family law specialists at Thorntons who can guide you through the process of separation and divorce.  Contact Thorntons Family Law team on 03330 430150