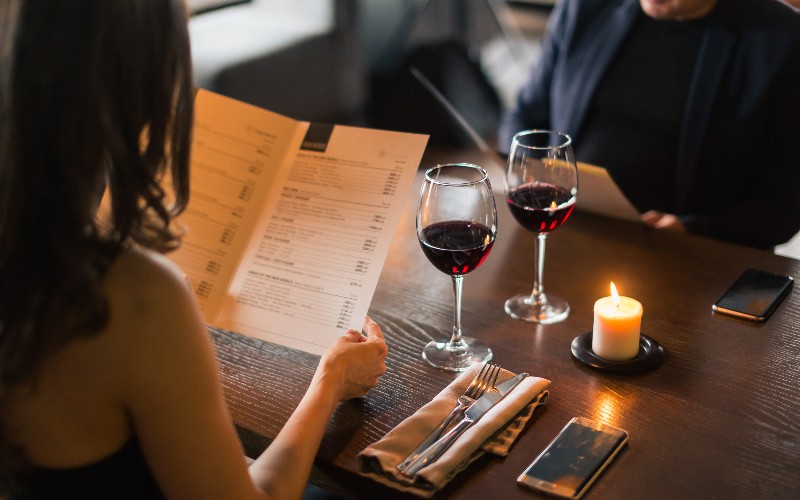 The Scottish Government's consultation on proposals to force restaurants and other hospitality businesses to publish information about the calorie content of dishes has caused significant concern in the sector, which is still recovering from Covid-related trading disruptions, the end of VAT concessions, and upwards pressure on wage and product costs. 
The policy behind the proposals is aimed at enabling consumers to choose lower-calorie dining options, and to incentivise producers to re-formulate or re-size dishes to reduce calorie content. 
The UK Government has recently implemented similar provisions for England in the Calorie Labelling (Out of Home Sector) (England) Regulations 2021.  These require a range of businesses -including cafes, restaurants and takeaways - to display calorie information of non-prepacked food and soft drinks.  The information needs to be displayed on physical and online menus, third party apps and delivery platforms and on food labels.
The English regulations are subject to exemptions aimed at reducing the compliance burden for smaller businesses.  Businesses with 250 employees or fewer are exempt.  Alcoholic drinks with an ABV above 1.2% are exempt.  'Special' dishes which are not served on menus for more than 30 days consecutively, or in a single year are excluded.   Exemptions apply for various institutional settings such as hospitals, care homes and canteens.
Many fast food chains and others publish calorie information already.  Yet the costs of adopting this for those who do not may be considerable.  A number of high-profile chefs such as Nick Nairn, have pointed out the difficulty in obtaining accurate data given that it will require either lab analysis or precise recipe-based computation.  The consultation paper appears to assume that obtaining the information will be a time-cost only, given the ready availability of free calorie calculator tools. 
The effect of the English rules will be limited because most out-of-home catering is provided by exempt businesses which are under the 250-employee threshold.  Yet many large businesses for whom catering may be a small or localised part of their operations – e.g. boutique hotel chains – will be caught.  For businesses which are in scope, the compliance requirements may drive standardisation of food offerings and reliance on heavily processed or bought-in meals.  It may also encourage use of different business structures if larger businesses avoid provision of catering directly through outsourcing or subletting space. 
A recognised concern is that the display of calorie information may have triggering effects on persons with eating disorders.  The English regulations address this by allowing provision of menus without the required information to customers who request them.  This, and other possible mitigations, is open for consultation in Scotland.  The English approach may not be effective if those affected do not request calorie-free menus in significant numbers.  It has also been suggested that requiring such people to self-identify in this way merely in the cause of eating out is an infringement of their human or GDPR rights. 
All of these concerns will apply to the proposed Scottish reforms.  While nothing has been decided, it is clear that the Scottish Government is considering a more restrictive approach than England.   Apart from a single question, the consultation focuses on detailed matters of implementation and questions the rationale for the most important exemptions used in England.  In relation to an employee-headcount or size-based exemption, it is openly sceptical: the paper states that 60% of outlets would be classed as 'micro businesses' (less than ten employees) and that mandatory labelling would need to apply to all outlets to have the greatest health impacts.
The regulations which are likely to emerge from this process will create a significant compliance burden for affected businesses and will have a direct effect on consumer experience.  Whether it affects consumer behaviour and produces the desired health benefits will be debatable – but only to a limited degree within this consultation process.
For those in the industry who are affected by the proposed reforms, the deadline for responding is 1 July and the consultation document can be found here>>
Liam McMonagle is a specialist Corporate and Commercial Solicitor. We are always delighted to talk without obligation about whether we might meet your needs. Call Liam on 03330 430350 or email lmcmonagle@thorntons-law.co.uk