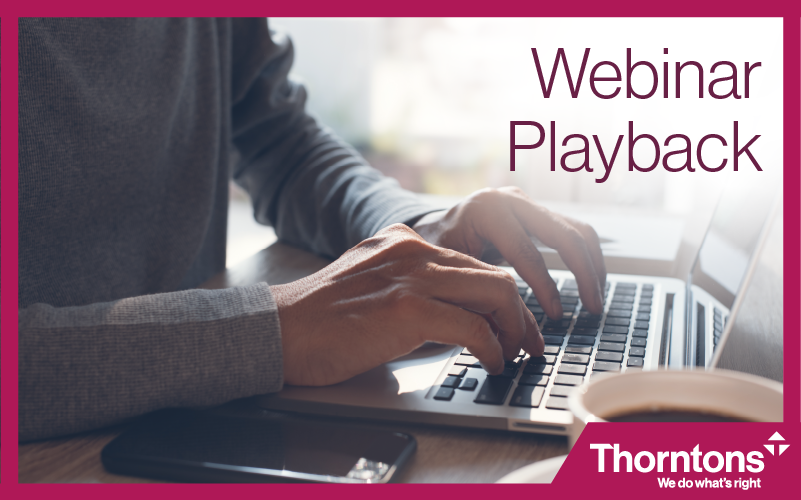 Employee monitoring software can give companies a means to monitor employees during the working day. Some may view this as an effective way to measure productivity, performance, hours worked, and punctuality however, businesses that utilise such technology to monitor their employees must do so ethically, carefully and respectfully. 
With an estimated 40% of the UK workforce still working from home, some companies may view such software as a good way of managing their employee performance remotely. But it's use does raise some privacy questions.
Employment Law specialist, Noele McClelland and Data Protection specialist, Loretta Maxfiled hosted a short webinar where they discussed the monitoring of employees performance and the implications for data protection.
Topics covered included:
Employee performance in distributed working

Barriers to managing performance

Techniques and tips

Considering data protection risks arising from monitoring of employees

A practical approach to avoiding overly privacy intrusive techniques that can expose organisations to risk of unlawful processing
If you have questions about managing employees performance, please contact Noele or any member of the employment team on 03330 430350. Alternatively if you have any questions about data protection and employee data please contact Loretta on 03330 430350.
Broadcast: 23 March 2021. The content in this webinar, guidance and advice provided by the host, is correct at the time of broadcast. If you are watching a recording after the broadcast date please contact us for the most up to date guidance and advice on this topic.