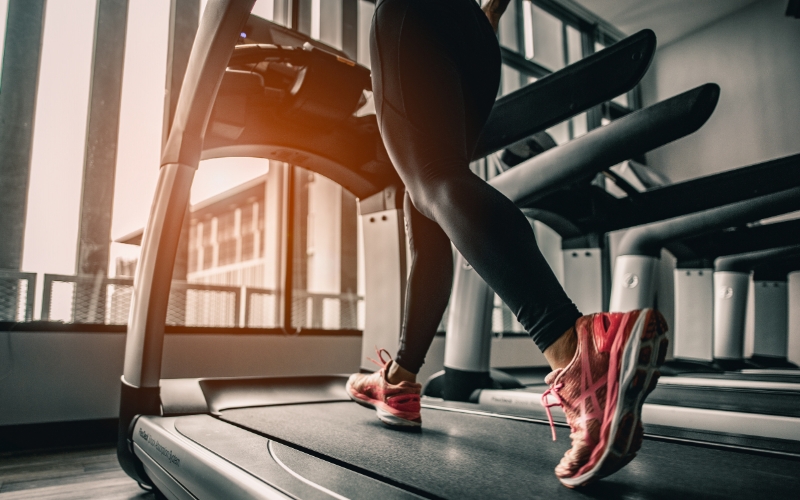 With gyms shut for lengthy periods due to COVID, many people turned to buying home gym equipment to keep up their fitness routines. One company to benefit greatly from this is Peloton, who have struggled to keep up with demand for their high end bikes and treadmills. However, after one child in the US died in an incident with a Peloton treadmill and a video was released showing another small child being pulled under a Peloton treadmill, a voluntary recall has now been issued in the US for both the Tread and the Tread+. The Tread+ isn't available in the UK.
I don't own a Peloton bike or treadmill but I do use their fitness app and am a member of a number of Peloton Facebook communities, many of which have been discussing these incidents. Peloton initially refused to issue a recall and the majority of the 'Facebook jury' felt that the parents were to blame for not taking the correct precautions and making sure small children couldn't use the machine. But is that the correct answer, that the parents are to blame and Peloton has no responsibility whatsoever?
As a parent, I'm not disputing that I have a responsibility to take precautions and keep my children safe but, in the UK at least, I do also have the right to expect that products are safe to use. The biggest safety issues for the Tread+ appear to be the type of belt used as well as the fact that there is a large gap between the floor and the belt with no rear safety guard to prevent things, such as a gym ball – or children – being dragged under by the moving belt. For the Tread, it is the touchscreen becoming loose and falling off that is the reason for the recall. So if this happened in the UK, would the precautions taken by Peloton, such as the use of a safety key be enough?
A product is defective or faulty when it is not as safe as you are entitled to expect. In the case of a treadmill, I wouldn't expect a treadmill to be designed in such a way that children and objects could be dragged underneath it by the moving belt.  I would expect there to be safety precautions in place to prevent that which goes further than a safety key or telling users to keep objects away from the moving treadmill. Ultimately, the court will look at a variety of factors in deciding whether a product was defective, including any safety warnings given so it is possible that the court may hold the user partially to blame for any injuries sustained.
To pursue compensation for injury caused by a faulty or defective product, you do not have to show that the manufacturer was negligent as the Consumer Protection Act provides for strict liability and removes the requirement to prove negligence.  If a product is defective, the legally responsible party has very few defences to a compensation claim under the Consumer Protection Act. If you have been injured as a result of a defective product and the manufacturer, supplier or other party is refusing to compensate you, you should seek legal advice to determine whether you are entitled to compensation.
If you have been injured as a result of a defective product, please contact Caroline Kelly on 01382 346282 or ckelly@thorntons-law.co.uk to discuss your potential personal injury claim. Alternatively, contact our specialist Personal Injury Team on 0800 731 8434 who will be pleased to assist further.