Posted on May 11, 2017 in Employment by Noele McClelland
---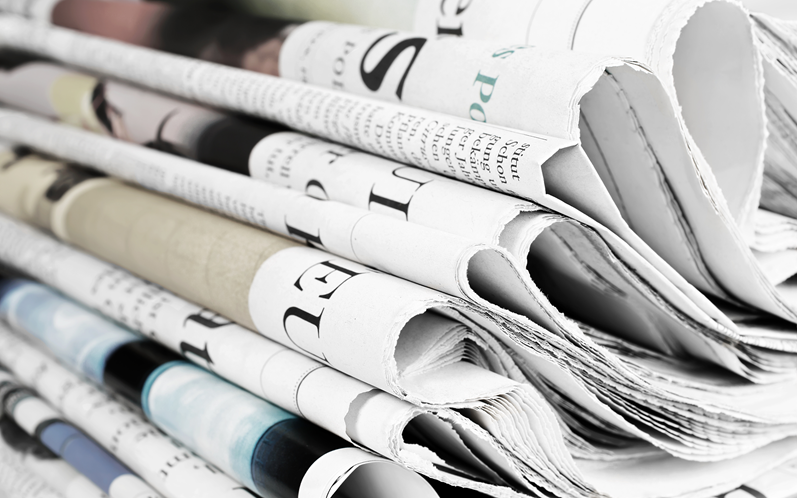 Noele McClelland, Employment Law Partner at Thorntons highlights considerations for employers.
Recently mental health has received much needed publicity from Heads Together, supported by Prince Harry, Prince William and Kate Middleton.  With 25% of the population reported as suffering from mental health difficulties, it is important awareness is raised and people are encouraged to talk about it.  This week is the Mental Health Foundations' Mental Health Awareness Week.  The aim of the week is to inspire society to openly support those with mental health conditions and this year the foundation are asking the following question - are individuals surviving or thriving with mental health?  Mental ill-health has been documented a lot recently, and it has been reported by the Office for National Statistics that employees took over 15.8 million sick days during 2016 as a result of work-related stress, depression and anxiety.  It is worthwhile, especially while the question is being asked, for employers to assess whether they are helping their employees' thrive with good mental health.    
What is Mental Health?
Generally mental health is termed as a persons' "well-being" and affects the way a person thinks, feels, and behaves.  There are various aspects which can impact a persons' mental-health, and the effects can either be temporary or long term.  If a person is living with a long-term mental health condition, the person may be considered a disabled person under the Equality Act 2010.  Generally, protection will be afforded if the person "has a physical or mental impairment, and the impairment has a substantial and long-term adverse effect on his or her ability to carry out normal day-to-day activities". 
Not all mental health conditions amount to a disability under the Equality Act 2010, and a recent decision by the Employment Appeal Tribunal (Herry v Dudley Metropolitan Council) has made it clear that work-related stress alone is unlikely to amount to a disability under the 2010 Act.  The Employment Appeal Tribunal characterised stress as a negative response to adverse circumstances rather than a long-term illness.  If an employer is uncertain about whether an employee's condition will afford protection under the 2010 Act, an opinion from occupational health should be sought.    
Mental Health Issues in the Workplace
Employers can play a massive part in helping a person thrive with their mental health rather than just survive.    
Reasonable Adjustments
If an employee's condition affords protection under the 2010 Act, employers are under a positive duty to make reasonable adjustments within work to help the employee.  Failure to do so may amount to disability discrimination.  Examples of the types of adjustments include, extending flexible working policies to allow a person suffering from Generalised Anxiety Disorder, whose condition is exacerbated by crowds, to commute outside of rush hour, changes to an employee's working area, or permitting an employee to take a short period of time, for example ten minutes, out of the office when they become particularly anxious.  Adjustments will be different for each individual and if an employer is in doubt as to whether the adjustment is reasonable or what adjustments are required, up to date medical advice from occupational health should be sought.  When dealing with mental health, using an occupational health practitioner with particular knowledge in this area is advisable.    
Employers should be open to accommodating any adjustments when a request is received, even if the change appears to be insignificant or is on a short term basis, as the adjustment could help an employee overcome a particular difficulty they are experiencing with their condition.  In any event, whatever the condition may be, or the significance of the request, an employee should feel comfortable raising any suggestions about what would help with their condition within the workplace. 
Work-Related Stress
While stress alone is unlikely to meet the definition of disability under the 2010 Act, it does account for 40% of work-related illnesses, and employers should treat stress as an important issue and take action to address it.  If employers choose not to, it is likely there will be a negative impact on employee performance and engagement.    
Employers also have a legal duty to manage the risks to employees' health and safety, including the risks arising from stress.  Employers should conduct risk assessments to identify the relevant risk factors and thereafter implement the appropriate measures and manage workplace activities to reduce the likelihood of stress developing.  The Health and Safety Executive has devised Management Standards to assist and encourage employers to comply with their legal obligations, and to prioritise and measure their performance in managing work-related stress.   
Practical Considerations
While there is an obligation for employers to make reasonable adjustments for employees suffering from a disability in accordance with the 2010 Act and a duty to manage the risks to employees' health and safety, there are additional practical steps employers can take to address mental health in the workplace.  Employers may benefit from: 
Assessing their workplace policies and procedures to ensure they take account of mental health and if relevant, whether their organisation would benefit from implementing a "wellbeing in the workplace" policy
Training managers on not only effectively managing absence in relation to mental health but also on recognising and supporting employees who are displaying signs or symptoms
Ensuring there is no stigma in the workplace about raising mental health issues by, for example, senior managers raising awareness within the workplace to facilitate constructive discussions regarding mental health
Ensuring there are adequate disciplinary policies in place to discipline employees who bully colleagues because of mental health, and ensuring if any such behaviour is to arise, the appropriate disciplinary action is taken.
If you have any questions about reasonable adjustments, about practical considerations regarding mental health in the workplace or any other employment query, please contact Noele McClelland or Debbie Fellows in our specialist Employment Law team on 01382 229111, or alternatively contact a member of the Employment Law team.
Stay updated
Receive the latest news, legal updates and event information straight to your inbox
Stay Updated
See all Employment articles