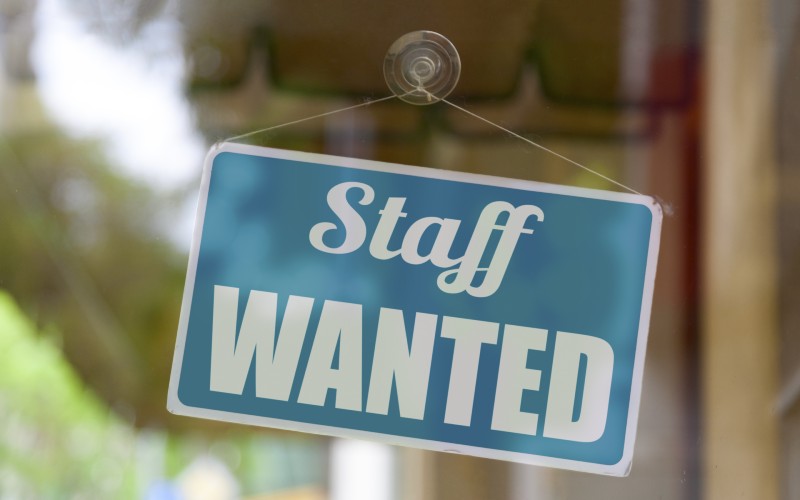 The hospitality sector was among those worst affected by the pandemic, and now staff shortages due to issues arising from Covid and Brexit – which has seen many workers return to their home countries in the EU – has created a new problem for employers, with rival businesses reportedly poaching workers. But what can restaurant and pub bosses do to retain staff and protect their business? Post-termination restrictions in contracts of employment – known as restrictive covenants – can be used to prevent solicitation of employees for a defined period after termination.
Types of restrictive covenant
A restrictive covenant is a contractual clause that prohibits an employee from competing with their former employer for a defined period after the employee has left the business. The standard types of restrictions are:
non-competition covenants - restrictions on the former employee working in similar employment for a competitor;

non-solicitation covenants – which prevent poaching of clients/customers/suppliers of the former employer;

non-dealing covenants – which prevent a former employee from dealing with former clients/customers/suppliers, regardless of which party approached the other;

non-poaching covenants – which prevent an employee poaching former colleagues.
Such clauses can only be enforced if an employer can show that:
It has a legitimate proprietary interest that it is appropriate to protect; and

The protection sought is no more than is reasonable having regard to the interests of the parties and the public interest.
Legitimate interests include an employer's trade connections with customers or suppliers, confidential information and maintaining the stability of the workforce. What is considered reasonable will depend on scope of the restriction. The factors to be taken into account are:
the interest being protected;

the seniority of the employee;

the extent of the activities being restricted;

the duration of the restriction; and

the geographical area covered by the covenant.
Non-poaching and non-compete covenants
Preventing a former employee from soliciting other employees may protect the employer's legitimate interest in the stability of its workforce. If an employer has reason to believe that a former employee has breached a post-termination restriction, the most common remedy sought is known in Scotland as an interdict (or injunction in England).
In the recent case of Apex Resources Ltd v Macdougall 2021 S.L.T. 781, a judge in the Court of Session refused to overturn interim interdicts granted against three former employees of Apex, a recruitment agency, enforcing non-compete clauses in their contracts of employment to prevent the trio joining another agency, Caval Limited. The court held that their former employer had shown that it had legitimate business interests to protect and that the post-termination obligations imposed by the contracts on the former employees went no further than was reasonably necessary to protect those legitimate business interests.
Geographical restrictions can prevent a former employee from carrying out activities in a specified area, usually defined as a radius around the former employer's premises. Generally, the larger the restricted area, the more difficult it will be to justify the restriction. Although geographical restrictions are less common now, they may still be appropriate for certain types of businesses. For example, bars and restaurants, hairdressers, or other retail outlets that rely on local goodwill, but may not have an identifiable client base, could reasonably expect to protect themselves from loss of clients by seeking to prevent a former employee from setting up or moving to a rival business in the same locality.
With the exception of restraints on using or disclosing confidential information, any post-termination restrictive covenants that restrain a former employee's freedom to trade must be for a limited time. When deciding the appropriate period, it is necessary to consider how long it will be before competitive activities by the individual represent less than a material threat to the employer's legitimate interest.
Generally, the duration of the restriction will range from six to 12 months, but can vary depending on the frequency of an employee's contact with clients, the particular industry standard, the length of the employee's notice period and the state of the recruitment market at the time. The duration will therefore require to be considered each time restrictive covenants are drafted and will need to be justified in its context. For example, in Quilter Private Client Advisers Ltd v Falconer [2020] EWHC 3294 (QB), the High Court of England Wales held that a nine-month non-compete clause imposed on a financial adviser who resigned from her employment during her probation period was an unlawful restraint of trade as it was wider than reasonably necessary to protect the employer's legitimate business interests. Non-dealing and non-solicitation clauses were also found to be void because the class of customers to whom they applied was too wide, and the 12-month period of the restriction was too long.
What else can an employer do to protect their business?
It should also be noted that legal proceedings to enforce post-termination restrictions can involve a significant investment in time and money, making it very important for employers to understand that the enforceability of the restrictions will turn on their particular facts and circumstances. In the hospitality sector, restrictive covenants may be appropriate for chefs or managers, but are far less likely to feature in contracts of bar or waiting staff, meaning there may be little an employer can do to prevent those members of staff leaving to work for a competitor. So, what are the alternatives?
Giving employees responsibility by ensuring they are engaged in challenging but achievable activities can benefit both their performance and wellbeing.

Providing opportunities for career progression and personal advancement is a key factor in retaining staff. Introducing an effective training and development programme can strengthen your workforce and ensure your employees feel valued, by demonstrating that you consider them and their abilities a worthy investment.

Acknowledgement of an employee's hard work and achievements, showing that you respect and appreciate their efforts, can boost morale. Even in team-heavy industries, it's important to give individuals the credit they're due.

Team building events can bring employees closer together both within and outwith their normal professional environment, creating a workplace culture where people enjoy working together and have a common sense of purpose.

Offering a suite of bonuses and benefits will allow perks to be made more personal and can incentivise employees to be more productive.
Insight from Debbie Fellows, Employment Law Partner. For more information contact Debbie or any member of the Employment team on 03330 430350.