Posted on Jul 15, 2019 in Family Law by Amanda Wilson
---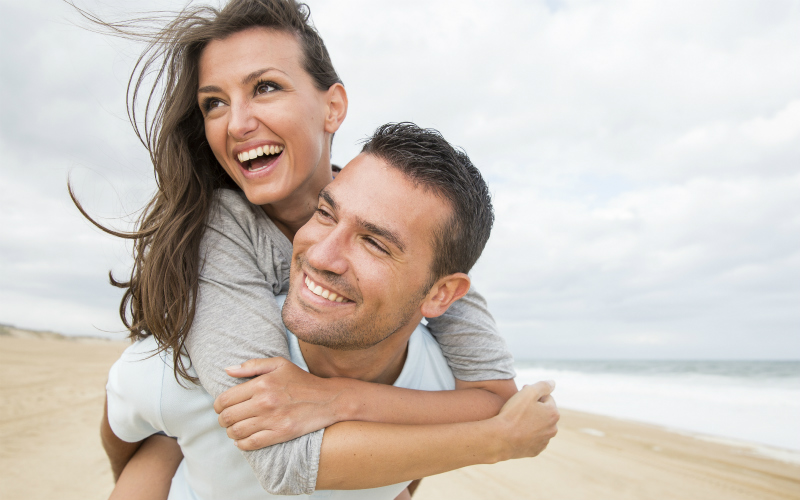 Following a Consultation, the Scottish Government recently announced that Civil Partnerships would become available for all couples in Scotland.  This will ensure that going forward, Scottish legislation is compliant with the European Convention on Human Rights (ECHR) by giving same sex and opposite sex couples the same choice in terms of which formal relationship they wish to be part of.
Background
Civil Partnerships were introduced in the UK in 2004 and until 2014, were the only legally recognised form of relationship available to same sex couples.  Civil Partnerships confer upon a couple more or less identical rights to a married couple; both in terms of financial provision available when a relationship breaks down, and also in terms of entitlement to benefit from each other's estate upon death.
However, same sex marriage was legalised in 2014 and since then, the number of registered Civil Partnerships in Scotland fell from 446 in 2014 to 64 the following year.  Which raised the question as to whether Civil Partnerships should be abolished.
Inequality
The issue of Civil Partnerships being made available for all couples was brought to the fore by English couple, Rebecca Steinfield and Charles Keidan, who challenged the UK Government in a legal battle which went all the way to the UK Supreme Court in 2018.
As a couple, they strongly rejected the notion of traditional marriage, commenting that:
"There is nothing wrong with it, but it just isn't right for us, and isn't for lots of other people.  We see each other as partners – not as husband and wife – and we didn't want all the social pressures and expectations that surround marriage, like the bride wearing white virginal dresses and being given away by her father."
They wanted the security and legal recognition of being part of something stronger than simply cohabiting together but were not prepared to marry.  They wanted to be Civil Partners.  As Civil Partnership was not an option to them as an opposite sex couple, they embarked upon legal proceedings and won.
The Supreme Court confirmed that the existing UK Legislation was incompatible with the ECHR and as such, the matter was handed back to the Government to decide whether to abolish Civil Partnerships completely or to open them up to mixed sex couples.
Consultation
The Scottish Government consulted on the future of Civil Partnerships from September to December 2018 and received 481 responses: https://consult.gov.scot/family-law/the-future-of-civil-partnership-in-scotland/
Their intention is that mixed sex Civil Partnership will be modelled on same sex Civil Partnership. 
The Scottish Government plans to introduce a Bill into the Scottish Parliament in autumn this year to extend Civil Partnership to mixed sex couples.  If Parliament enacts the Bill, mixed sex Civil Partnership may be established in Scotland in 2021.
Groundbreaking
Equalities Secretary Shirley-Anne Somerville said the "groundbreaking" change to the law would give "equality and choice to all" couples in Scotland.
"We will be providing people with the option to enter into a legally recognised relationship which reflects their personal views," she added.
"This is about ensuring we are compatible with ECHR law and creating an inclusive, fairer Scotland which promotes equality of choice and human rights for everyone."
Many thought that with the sharp reduction in the number of Civil Partnerships since 2014, that the easy option for the Scottish Government would be to simply abolish Civil Partnerships.  However, following the Consultation, there is clearly a desire for many to have this option available to them.
The announcement has been welcomed by campaign groups including the Humanist Society of Scotland.  The organisation said some of its celebrants had presided over marriages in Scotland where the couple would have preferred to enter a civil partnership but were unable to do so.
The Future of Marriage?
With more people rejecting the notion of traditional marriage and the number of couples choosing to cohabit without being married the fastest growing family type in the UK* it will be interesting to see what impact the introduction of Civil Partnerships for all will have in Scotland.  Will we see a reduction in the number of couples choosing to enter a traditional marriage?  Will more couples seek to register a Civil Partnership, rather than simply cohabit? 
As the existing cohabitation laws in Scotland are felt to be unclear and in need of reform (having only been introduced in 2006), with a current consultation ongoing, it may well be that couples who wish to have more security will now choose to have a Civil Partnership instead. 
*2017 Office for National Statistics survey found there were 3.3 million cohabiting families in the UK.
Amanda Wilson is a specialist Family Law Solicitor. If you have any questions about civil partnerships or cohabitation in Scotland, please contact Amanda on awilson@thorntons-law.co.uk or call 01382 229111.
Services associated with this entry
Stay updated
Receive the latest news, legal updates and event information straight to your inbox
Stay Updated
See all Family Law articles