---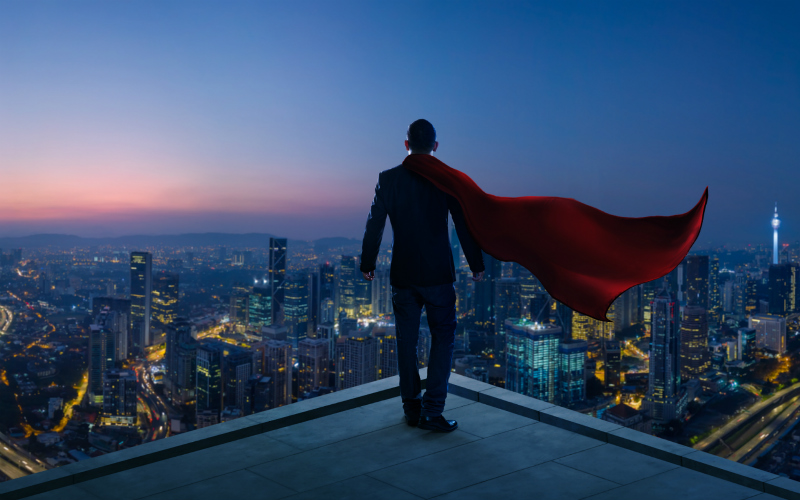 Everyone loves superheroes and that is firmly backed up by the box office where the Avengers movies alone have amassed almost 5 billion US Dollars.  That doesn't even take into account the spin off films focusing on individual superheroes from Marvel to DC Comics.  And, with Avengers: Endgame reaching the UK on 26 April 2019, the superhero train shows no signs of slowing down.
Most superheroes usually possess a supernatural or superhuman power used to defeat the evil supervillains in the battle to save the Universe.  But, often there is a sad backstory to the origins of their superpowers that has, for obvious reasons, never been explored.  And this got me thinking… do some superheroes and supervillains have undiscovered personal injury claims?
Hulk
Dr Robert Bruce Banner ("Bruce") was a leader in gamma radiation research and he was employed by a military research group to develop a gamma bomb. During testing, the bomb exploded and Bruce was exposed to heavy doses of gamma radiation.  Whilst he somehow survived the blast, Bruce's life changed forever, living with his alter-ego, the Hulk we all know and love.
Bruce undoubtedly has a solid injury claim here!  The exposure to high levels of radiation, the bomb as "work equipment", the lack of Personal Protective Equipment (PPE), the lack of risk assessments, there are so many breaches of the law here leaving Bruce's employers responsible for the accident.  Given the profound effects on Bruce, his loss of earnings, pension loss… the insurers would be hulking-out over the size of this superhero compensation claim!
Two-Face
Harvey Dent was a respected district attorney in Gotham City before Sal "Boss" Maroni threw acid in his face, hideously scarring him.  Harvey subsequently goes "insane" and turns to a life of crime.
Assuming Harvey immediately reported the assault to Gotham City Police and obtained medical treatment, he would have a very solid basis for a successful injury claim to the Criminal Injuries Compensation Authority (CICA).  CICA deal with compensation claims for people who have been physically or mentally injured in Scotland.  Harvey, an innocent victim, clearly sustained both severe facial scarring and psychological injuries.
Daredevil
As a child, Matt Murdock's life was changed forever when a road traffic accident caused radioactive materials (It's always radioactive materials!) to fall from a truck, spilling into Matt's eyes.  The accident left him blind, but he found all his remaining senses were enhanced to extraordinary levels.  Matt blossomed into a formidable fighter and became Daredevil.
Matt's father could have claimed on his behalf, given that he was a child at the time, and, as a pedestrian in these circumstances, Matt would have been successful.  In suffering total blindness, he would have been entitled, in Scotland anyway, to around £215,000 for the actual injury.  However, his claim for future loss of earnings would likely far outweigh this figure.  Having said that, Matt turned out pretty well, becoming not only a superhero but also a successful attorney - he has certainly complied with his duties to mitigate his loss after an accident!
Joker
Before the crazed smile and green hair, the Joker was a laboratory worker who worried about supporting his pregnant wife.  He agreed to help mobsters steal $1 million from his employers and then retire.  Whilst in the process of the robbery, he falls into a vat of chemical waste when interrupted by Batman, emerging with his disfigured look. 
Whilst, technically, the Joker's accident happened at work, he would be unable to claim as he was engaged in a criminal enterprise at the time.  On top of that, stealing from his employer was unlikely to be in the normal course of the Joker's employment!
Asbestos Lady & Asbestos Man
Two lesser known Marvel supervillains, Asbestos Lady and Asbestos Man were aptly named by creating a fire resistant suit made out of asbestos to defeat the human torch (Fantastic 4).  Somewhat unsurprisingly, Asbestos Man died in prison of an asbestos related disease and Asbestos Lady developed cancer as a result of her exposure.
Asbestos Lady and Asbestos Man capture an age when people were unaware of the significant dangers associated with asbestos exposure.  Both would be entitled to compensation given their extreme exposure to asbestos "at work".  The dangers of asbestos have been well documented for over 100 years, yet the number of people being diagnosed with asbestos related disease continues to rise.
So there we go, the link between super powers and injury claims is actually quite robust.  Not tenious at all!  In reality, the personal injury claim of every superhero and supervillain would be time-barred as the general rule is you only have 3 years from the date of the accident (or diagnosis) to claim.  If it is an injury to a child, the 3 year time limit starts ticking from the date of their 16th birthday.
If you think you have an injury claim, or any queries relating to injury claims or random super hero facts, contact Personal Injury specialist Gary Mannion on 01382 346795, email gmannion@thorntons-law.co.uk or contact a member of the Personal Injury team on 0800 731 8434.
Services associated with this entry
Stay updated
Receive the latest news, legal updates and event information straight to your inbox
Stay Updated
See all Personal Injury articles