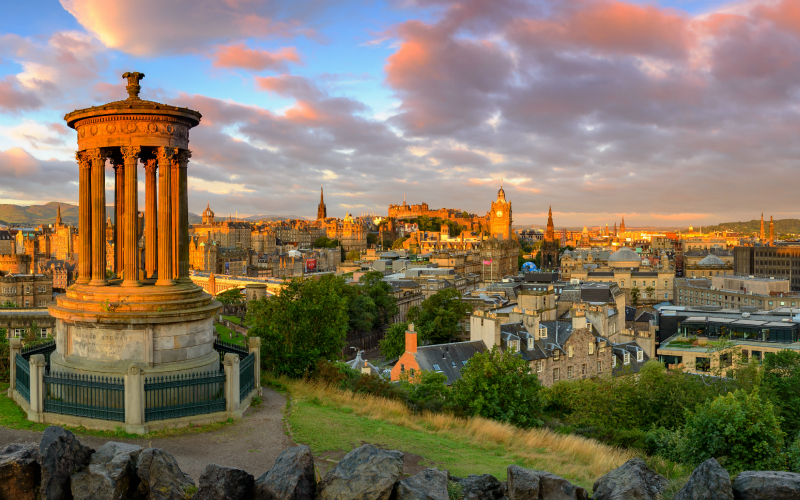 Tourism is a key contributor to Scotland's economy and if statistics are to be believed, we now have more tourists visiting our Country than ever before. According to the Office for National Statistics, the number of international visitors increased by 27% in 2017, with their spending rising by almost a fifth. This increase could be attributed to a number of factors such as the volatility in the British Pound since the Brexit Vote in 2016, the popularity of Scotland-set television programmes such as Outlander and more recently, the opening of the V&A here in Dundee.
Tourism Month takes place in March every year (coordinated by the Scottish Tourism Alliance) and this year, they have a mantra of "Tourism is everyone's business". Some home owners are taking this mantra quite literally and capitalising on the Scottish tourism boom by offering their homes for short term holiday lets through online platforms such as Airbnb.
These short term lets can be for as little as one night and many homeowners consider it a relatively stress free means of generating some additional income. Many will even go as far as moving out of their family home for a couple of nights if some quick cash can be made. In 2017 Airbnb published an Impact Report which indicated that £68m was earned by 12,600 Scottish hosts who welcomed over 802,000 guests to their homes.
There is no doubt that Airbnb has become something of a phenomenon over the last few years but that might be about to change with Green MSP, Andy Wightman leading the charge. His tabled amendment to the Planning (Scotland) Bill (which is now at stage 3) has been backed by MSPs and if the Bill is passed, hosts may have to secure full planning permission before using their family home for short term holiday lets, in the same way as permission is already required for properties which are permanently available for Airbnb use.
One of the justifications behind the proposed crackdown on short term lets is that the recent surge is depriving the market of much needed affordable housing. Campaigners have stressed the need to protect the housing market and ensure those who are residents in Scotland have an affordable place to live. It will be for Parliament to determine how best to achieve that whilst sustaining Scottish Tourism and its undeniable contribution to our economy.
Surprisingly, hoteliers have not really weighed in on the debate and that is perhaps an indication that the level of tourism in Scotland demands both hotel accommodation and short term lets. That being said, they are unlikely to complain if there is a forced reduction in the latter. 
Like any new law working its way through Parliament, it is difficult to predict exactly how Airbnb will be regulated. What is clear is that hosts will face tougher rules and, where planning permission is required, the potential objections from neighbours and the financial burdens of applying might just outweigh the positives.
Aimee Gibbons is a specialist commercial property solicitor. We are always delighted to talk without obligation about whether we might meet your needs. Call Nicola on 01382 229111 or email agibbons@thorntons-law.co.uk should you require any assistance or have any queries regarding any of the issues raised above.